People Who Use Drugs Talk about Hep C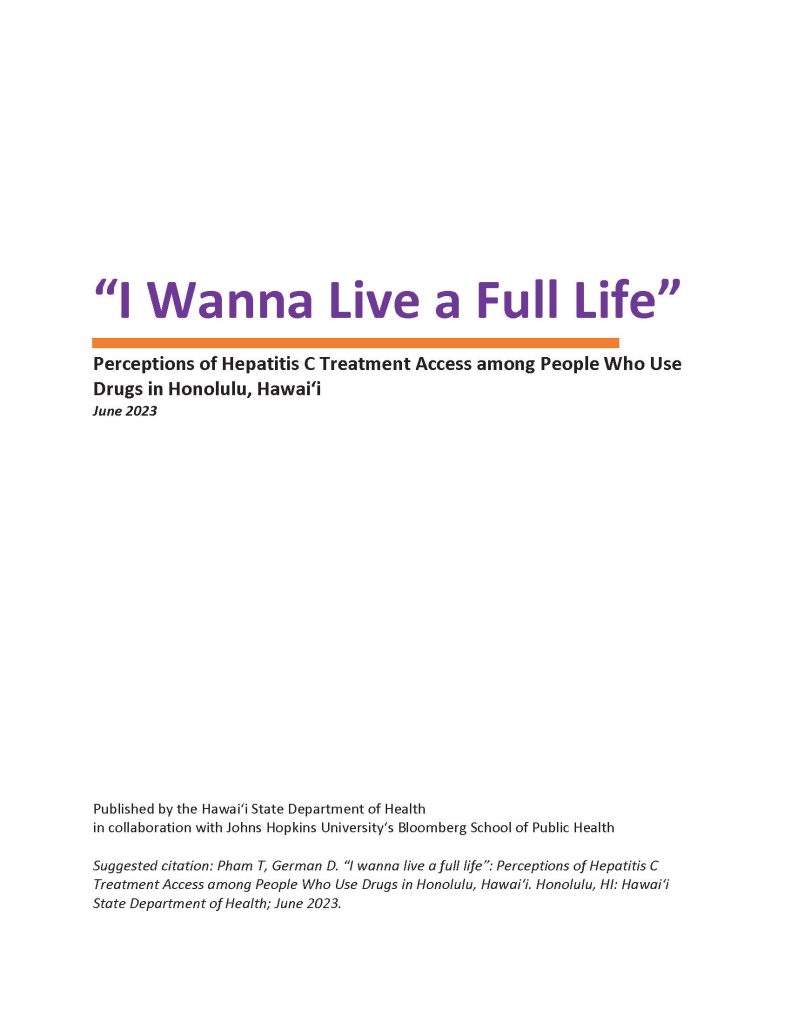 In June 2023, the Hawaiʻi Department of Health released "I Wanna Live a Full Life": Perceptions of Hepatitis C Treatment Access among People Who Use Drugs in Honolulu, Hawaiʻi. This landmark report sought the expertise of people who use drugs (PWUD) to guide program and policy on hepatitis C virus (HCV) treatment in Hawaiʻi.
The report findings include: varying knowledge of HCV and treatment; importance of co-located HCV services at syringe service programs; co-development of educational materials; ongoing stigma and discrimination; and use of qualitative, "talk story" research to center the voices of PWUD and other vulnerable communities. Download infographic here.
Please download, read, and share! For a list of other publications about hepatitis in Hawaiʻi, click here.