About Us
The Adult Mental Health Division is one part of the Hawaii State Department of Health, State of Hawaii. The Mission of the Department of Health is to protect and improve health and the environment for all people in Hawaii.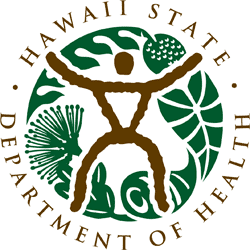 Healthy Communities, Healthy Islands, Healthy People
Services are provided in State owned and operated facilities (Community Mental Health Centers located statewide and Hawaii State Hospital on Oahu) and through State developed contracts with private providers.