Poisoning Prevention Basics
Poisonings, including drug poisoning, if intent is not considered (i.e. suicides), is the leading mechanism of fatal injuries among Hawaii residents, surpassing deaths falls and motor vehicle crashes as of 2007. There was an average of 171 fatal drug poisonings among residents each year, with consistent increases from 148 in 2013 to 200 in 2017. At least 36% of these deaths were related to opioid overdoses, mostly prescription pain relievers. Poisonings involving methamphetamine are also thought to be common, although these are difficult to detect through death certificate coding. Relative to the U.S. as a whole, however, drug poisoning fatality rates are significantly lower for Hawaii residents, and not increasing at the same alarming rate. These generalizations are specifically true in the context of opioid overdoses, where Hawaii has yet to experience the dramatic spike in deaths involving heroin and synthetic opioids such as fentanyl. Linkage of autopsy data from Honolulu County and the Prescription Monitoring Program indicate that cost (73%) of the opioid overdose victims had legally prescribed access to opioids, including about half (49%) with prescribed supply within 3 months of their death. For every fatal opioid overdose, there are nearly others nonfatal overdoses treated in Hawaii hospitals, and nearly 4 calls to the Hawaii Poison Hotline.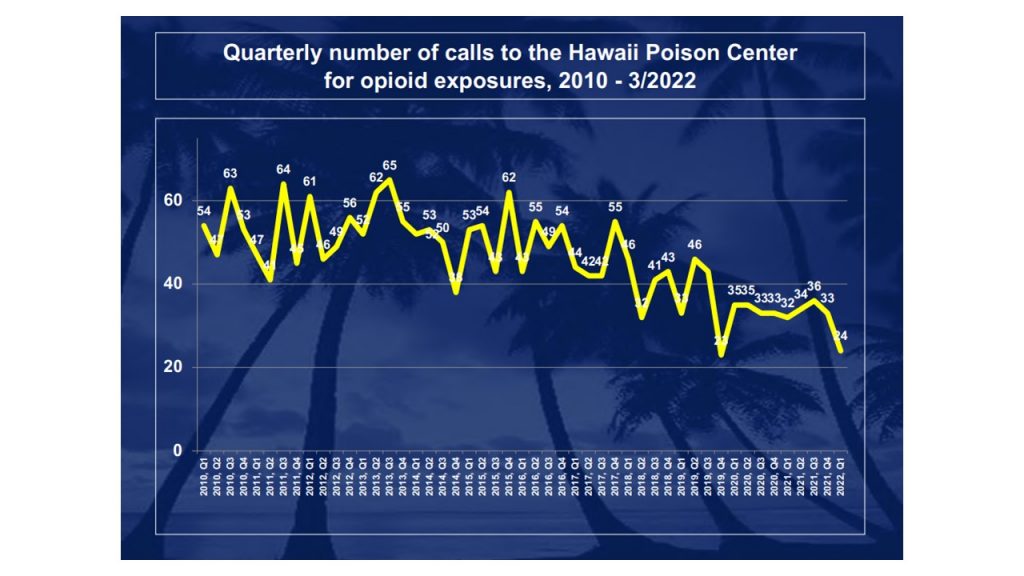 Hawaii Poison Hotline & Suicide Crisis Line of Hawaii
The Hawaii Poison Hotline is part of a national poison prevention network. The hotline number connects you directly to specially trained pharmacists and nurses to help manage poison exposure and answer poison related questions. The hotline can help you identify unknown pills and medicines to prevent their improper use. Health care providers can also call the hotline for expertise in handling severe overdoses. It is accessible from anywhere within the United States and operates 24-hours-a-day, 7-days-a-week with free, confidential services.
Hawai'i Poison Hotline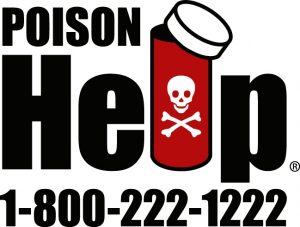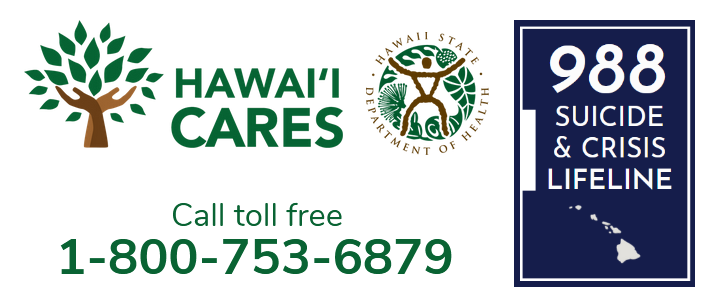 Coordinated Access Resource Entry System (CARES). Hawaiʻi CARES is a free, 24/7 coordination center for support with substance use, mental health and crisis intervention. Any resident may call Hawaiʻi CARES. Call from any island: 808-832-3100 or toll-free 800-753-6879.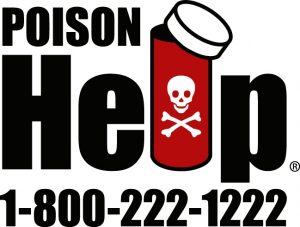 Q: What to do if a poisoning occurs?
Answer: Follow these steps when you suspect a poison has occurred.
Remain calm
Call 9-1-1 if you have a poison emergency and the victim has collapsed or is not breathing. If the victim is awake and alert, call Hawaii's Poison Hotline Number 1-800-222-1222.
Try to have this information ready and stay on the phone and follow the instructions from the emergency operator or poison control center.
the victim's age and weight
the container or bottle of the poison if available
the time of the poison exposure
the address where the poisoning occurred
Q: What can I do to prevent poisonings?
Answer: Keep yourself and others safe from unintentional poisoning. Unintentional poisoning occurs when a person takes or gives too much of a substance without meaning to cause harm. For more information on how you can prevent poisonings go to the Centers for Disease Prevention and Control.
Q: What is considered a poison?
Answer: Any product or substance, including medications, can be harmful if it is used in the wrong way, by the wrong person, or in the wrong amount. A poisoning can occur from that substance by eating it, drinking it, breathing it, injecting it, getting it on the skin, or getting it in the eyes.
Poisoning Prevention Details
EMSIPSB data shared at 2021 Hawaii National Violent Death Reporting System (NVDRS) and Overdose Data to Action (OD2A) Webinar (handout) drug_pois2011_20a DAN GALANIS.
Please refer to the updated 2008-2012 summary on poisoning  (PDF 16 KB) for more detail.
For the full chapter on poisoning (PDF 656 KB) refer to the Databook (Injuries in Hawaii 2007-2011)
Hawaii Poison Hotline is part of a national poison prevention network. The hotline number connects you directly to specially trained pharmacists and nurses to help manage poison exposure and answer poison related questions. The 2018 Hawaii Annual Report (PDF 265KB) summarizes the latest Hawaii Poison Hotline findings from the Rocky Mountain Poison & Drug Center (RMPDC).

EMS-administered naloxone and patient outcomes in Hawaii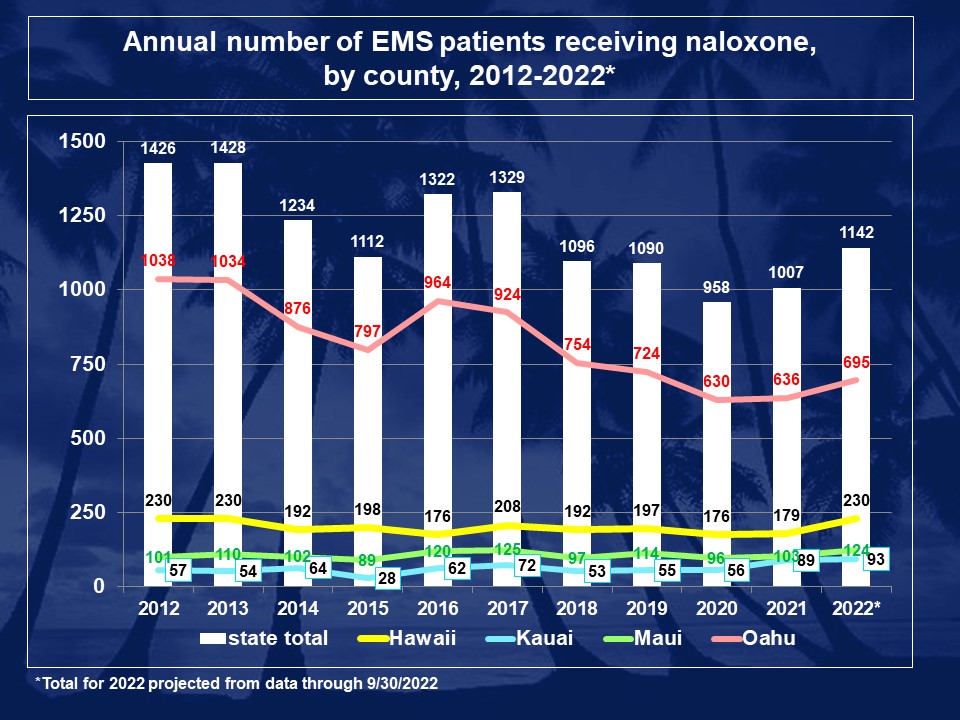 STRATEGIES from the Hawaii Injury Prevention Plan (HIPP) 2018-2023
RECOMMENDATIONS FOR Poisoning Prevention for Hawaii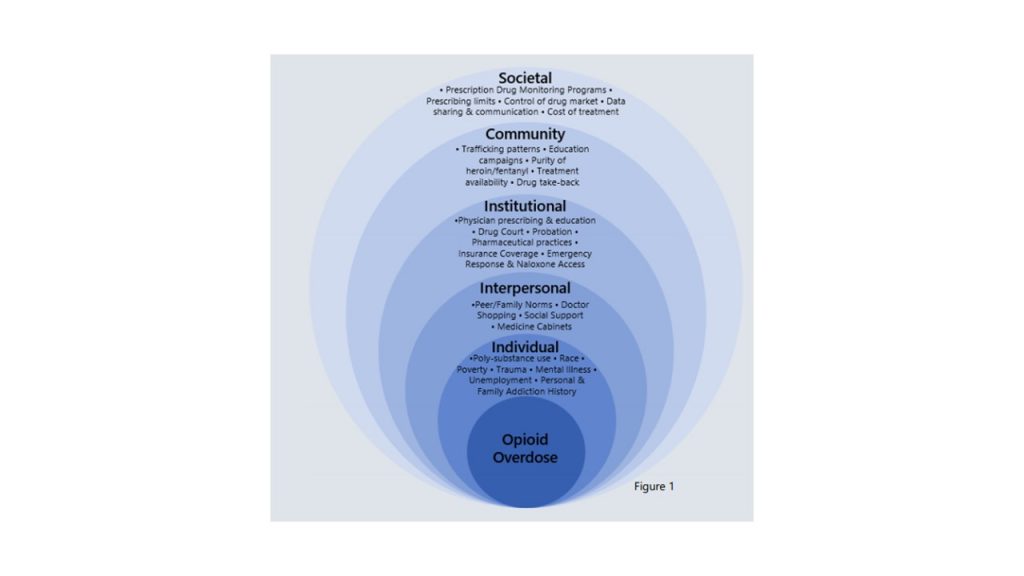 Recommendation 1: Enhance use of data resources to understand the problem of prescription drug overdoses in Hawai 'i and facilitate prevention efforts
Recommendation 2: Identify and support enactment of policies and practices that reduce both inappropriate and illegal prescribing, and evaluate their effectiveness
Recommendation 3: Support primary poisoning prevention education and maintenance of the poison information hotline
Statewide Collaboration:  Reduce inappropriate and illegal prescribing of prescription drug.
Download: The Hawaii Opioid Initiative
Download:  The Hawaii Opioid Initiative 2.0 should be seen and used as an extension and evolution of the initial Hawaii Opioid Action Plan (The Plan). The HOI focuses on the status of the goals and objectives as identified by workgroups of the seven (7) focus areas. The HOI will continue and expand efforts and accomplishments achieved thus far.
Projects
Please contact us to request educational materials for The Hawaii Poison Hotline.
Hawaii Prescription Drug Overdose:
Data Driven Prevention Initiative
DDPI
Strategy 1. Develop prescription drug and heroin abuse prevention plan
Strategy 2 -Develop partnerships
Strategy 3 -Enhance surveillance of prescription drug and heroin abuse and overdose
Strategy 4 –Enhance access and application of PDMP data
Strategy 5 –Enhance county access and application of data
Hawaii Overdose Data To Action OD2A


Print & Share: "Let's Talk About Opioids" Handout for Parents, Teachers, & Coaches
The Hawaii State Department of Health through the Overdose Data to Action (OD2A) Grant is excited to partner with the Hawaii HIDTA to share the Prevention Plus Wellness Program. For more information
contact Laurie [email protected]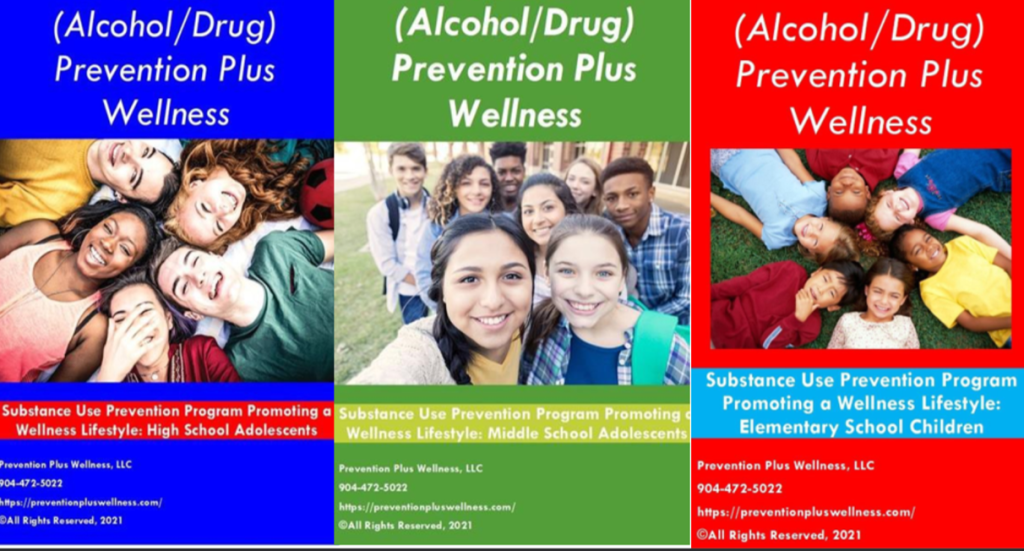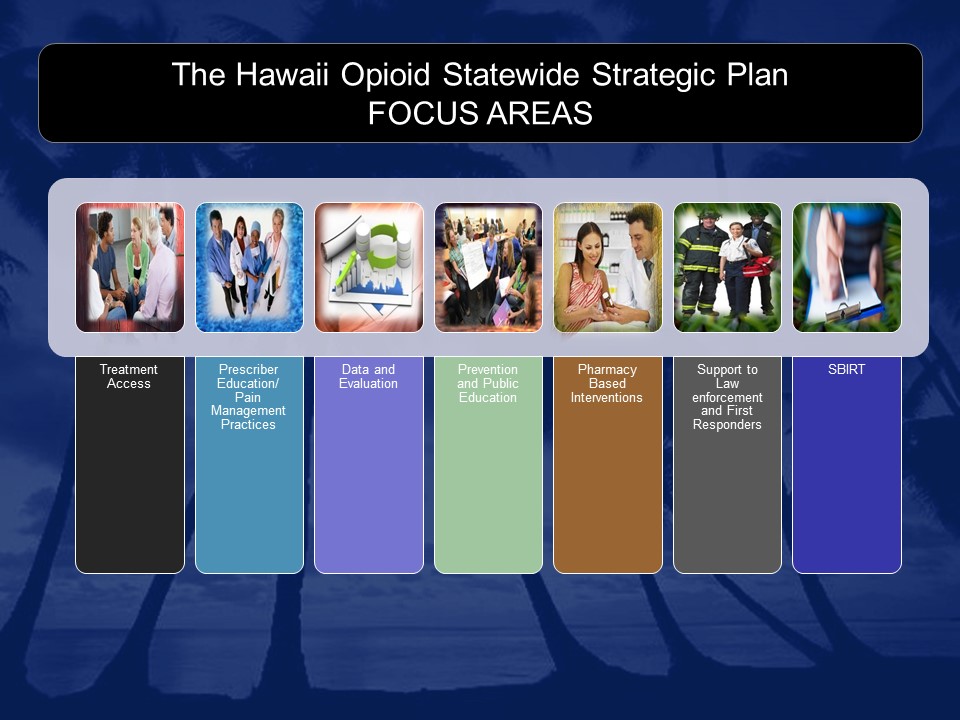 The Injury Prevention and Control Section currently collaborates with the Narcotics Enforcement Division, Department of Public Safety (DPS), and other partners to support policies and practices aimed at reducing abuse and misuse of prescription drugs.  A few of those partners are:
Statewide
Hawaii High Intensity Drug Trafficking Areas (HIDTA)
United States Attorney's Office, District of Hawaii
United States Department of Justice
Department of the Attorney General
Crime Prevent. & Justice Assistance Division, of the AG
The Judiciary
Adult Client Services Br., Circuit Court of the First Circuit
Circuit Court of the First Circuit
Department of Commerce and Consumer Affairs: Hawaii Medical Board, Department of Commerce and Consumer Affairs & Board of Pharmacy, Department of Commerce and Consumer Affairs
Department of Human Services – MedQuest Division
Department of Public Safety
Narcotics Enforcement Division, Department of Public Safety
University of Hawaii (UH) School of Medicine, UH Hilo, Department of Pharmacy Practice, UH, Office of Public Health Studies
DOH, Harm Reduction Services Branch
DOH, Alcohol and Drug Abuse Division
DOH, Public Health Nursing
DOH, Communicable Disease Division
DOH, Office of Planning & Policy Development
DOH, Executive Office on Aging
Hawaii State Health Insurance Assistance Program (Hawaii SHIP)

&

 Healthy Aging Partnership
Papa Ola Lokahi
Hawaii Pharmacists Association
Hawaii/Pacific Basin Area Health Education Center, University of Hawaii
Crime Prevention & Justice Assistance Division, Dept. of the Attorney General
American College of Emergency Physicians (ACEP)
Integrated Physician Network (QCIPN)
Hawaii Primary Care Association
Hawaii Pacific Health
Queens Medical Center
Queen's Clinically Independent Physicians Association (IPA)
Kaiser Permanente
Pacific Medical Administrative Group, Inc.
Aloha United Way – Community Impact
AlohaCare
Drug Policy Forum of Hawaii
Salvation Army
Ku Aloha Ola Mau
Ho'omau Ke Ola
Hawaii Substance Abuse Coalition
Hawaii Health and Harm Reduction Center (HHHRC)
S&G Labs Hawaii
City and County of Honolulu Police Department, Fire Department, Emergency Medical Services
First Deputy Prosecutor, City and County of Honolulu
County of Hawai'i Police Department, Fire Department, Emergency Medical
County of Kaua'i Police Department, Fire Department, Emergency Medical County of
County of Maui Police Department, Fire Department, Emergency Medical
Ohana Makamae
Hale Ho'okupa'a
Ka Hale Pomaika'i
Mr. Yuk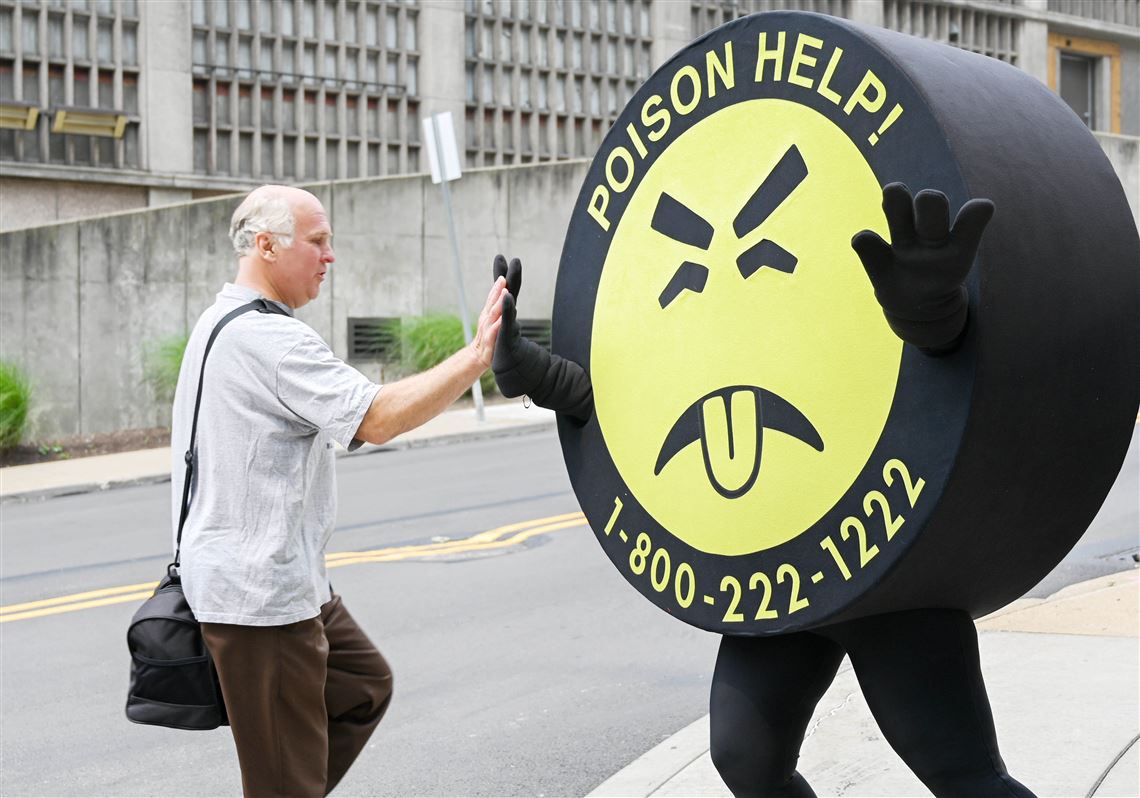 Mr. Yuk in 3D: At 52, Pittsburgh's green guy is still spreading the Poison Center's message
National Resources and Links
The CDC National Center for Injury Prevention and Control: Prescription Painkiller Overdoses
Preventing prescription painkiller overdoses is one of the Injury Center's focus areas. CDC's Injury Center is committed to saving lives, protecting people, and lowering the health and societal costs of prescription painkiller overdoses and misuse.
American Association of Poison Control Centers
The AAPCC works with America's 55 poison centers to track poisonings and their sources, including household products, food and beverages, chemicals in the workplace and home, environmental toxins, drugs and medicine, and animal and insect bites and stings.
Consumer Product Safety Commission (CPSC)
CPSC needs your help to spread safety messages to your community. Our Neighborhood Safety Network resources are designed to help you, your contacts and your community learn about hazards and promote safety and health.  Check out the CONTAINERS AND PACKAGING materials:  Candy or Poison; How Safe Is Your Home?;  Juice or Poison?; Loads of Temptation and more.
SAFE KIDS Worldwide
Safe Kids Worldwide is a nonprofit organization working to help families and communities keep kids safe from injuries. Most people are surprised to learn preventable injuries are the #1 killer of kids in the United States. Throughout the world, almost one million children die of an injury each year, and almost every one of these tragedies is preventable.
THE OPIOID EPIDEMIC From Evidence to Impact October 2017
This report contains specific, proven recommendations for how to most effectively combat the epidemic –from allowing physicians to more effectively treat those suffering from addiction; to expanding coverage and accessibility of opioid overdose reversal drugs like naloxone; to changing the way that health care professionals, employers, and advocates talk about addiction to reduce stigma. These recommendations are a critical map for everyone working to fight the opioid crisis in America.
Preventing Opioid Misuse in the States and Territories Framework
The Association of State and Territorial Health Officials (ASTHO) unveiled a new tool designed to help public health leaders respond to the nation's opioid crisis. Based on state and national plans, the Preventing Opioid Misuse in the States and Territories framework highlights four key strategies for health officials to carry out in partnership with governmental and non-governmental organizations to coordinate a comprehensive approach to preventing opioid misuse in their jurisdictions.
National Prescription Drug Take Back Day
The National Prescription Drug Take Back Day aims to provide a safe, convenient, and responsible means of disposing of prescription drugs, while also educating the general public about the potential for abuse of medications.
State Resources and Links
University of Hawaii Overdose Data to Action (OD2A)-Care Coordination and Capacity Building (C3)
State of Hawaii Behavioral Health DASHBOARD
Alcohol and Drug Abuse Division Prevention Branch Prevention Providers 2021-2022
Alcohol and Drug Abuse Division Treatment and Recovery Branch Treatment Providers 2022 – 2024
Hawaii Health and Harm Reduction Center OVERDOSE PREVENTION RESOURCES
Coalition for a Drug-Free Hawaii