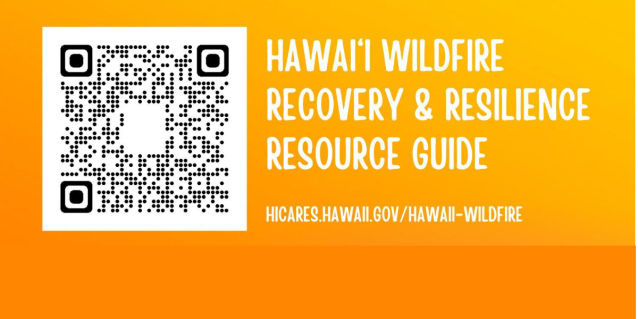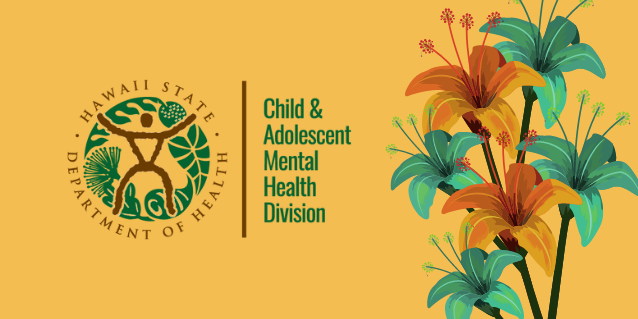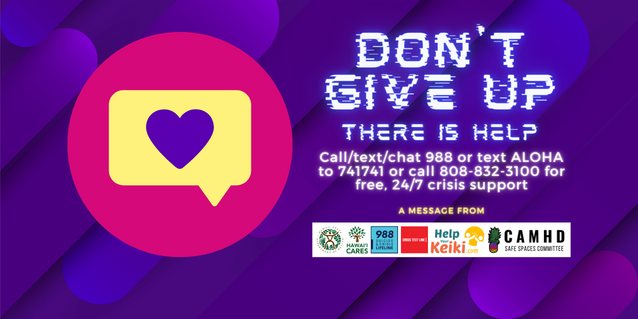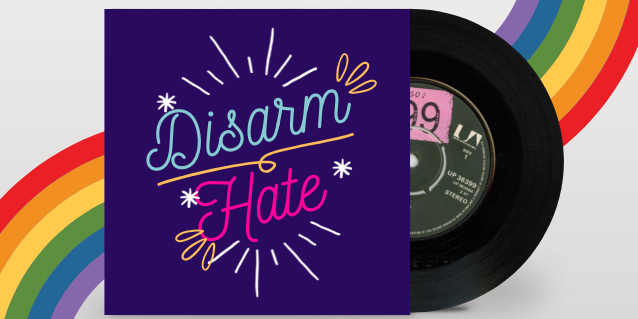 Welcome to the Child & Adolescent Mental Health Division
Wildfire Advisories & Resources
8/31/2023 – Press Release: DOH Continues Response to Maui Wildfires.
8/22/2023 – Press Release: DOH Continues to Provide Services to Wildfire-Impacted Maui Communities.
8/22/2023 – For more updates and resources on the Maui Wildfire, visit: https://health.hawaii.gov/mauiwildfires/.
8/15/2023 – Resources for parents, families, and teachers regarding grief and trauma resulting from crises caused by natural disasters can be found on the Help Your Keiki website.
8/11/2023 – The Hawaiʻi CARES 988 Hawai'i Wildfire Recovery and Resilience Resource Guide here!
8/9/2023 – If you have been affected by the devasting fires happening on Maui and the Big Island, here is a list of resources that the Mental Health America of Hawaiʻi has provided for you: Wildfire Resources
8/9/2023 – Our Maui Family Guidance Center is closed today until further notice. However, our staff are working and are checking on their clients regularly. For inquiries, please get in touch with our Communications Office at [email protected].

###
The Child & Adolescent Mental Health Division (CAMHD) provides mental health services free of charge for eligible children and youth in Hawaii who have severe emotional and/or behavioral challenges. Services include assessment, case management, and an array of therapeutic supports provided in the home and community, or temporary out-of-home placements. We make every effort to provide culturally-sensitive, child- and family-centered services, and include the youth and family in all aspects of the service planning and treatment decisions.
Download our brochure >>
Frequently Asked Questions >>

Last reviewed on September 5, 2023