Individual Supports Budget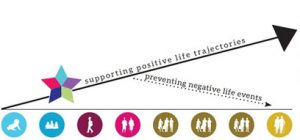 The Developmental Disabilities Division (DDD) wants to support people with intellectual and developmental disabilities to reach their vision for a good life. We strive to offer services and supports that:
Focus on the participant and the participant's needs,
Provide choice and flexibility, and
Help participants connect with the community.
To do this, we are working to improve the system of supports by:
Improving the menu of services available,
Reshaping our approach for supporting families,
Making changes to the Individualized Service Planning (ISP) process, and
Providing more control over the services participants choose through an individual supports budget.
Download the Individual Supports Budget Brochure – PDF Format