Employment First
Employment is for Everyone
"I like my job."

"It makes me feel good."

(Quotes from employed Medicaid I/DD Waiver participants)
Individuals who are competitively employed live a life they truly want!  The DDD believes that all people, regardless of disability, should have the opportunity to work and recognizes that individuals with I/DD achieve successful employment outcomes when:
In 2017 Governor David Y. Ige signed a Proclamation identifying October as Disability Employment Awareness month, and endorsed Hawai'i's designation as an Employment First state.  In this proclamation, Governor Ige encouraged all citizens of the Aloha State to fully participate in the workforce and bring their individual strengths and talents to augment Hawai'i's business and industry.
Successful Employment Corner
DeSean's Path to Successful Employment
DeSean has been working at Delivery Hawaii, Inc. for two years. He is currently working 15-20 hours per week and loves the benefits that come with being employed.
According to Jody Stevens, Warehouse Manager, "DeSean has worked hard to learn new skills in the warehouse.  He doesn't shy away from helping his co-workers even if it is a task he hasn't done before, which has enabled us to work better as a team."
Here is DeSean's story…
"I want to work"
DeSean expressed his interest in doing more. He wanted to meet more people, make some money, and become more independent. Through the Medicaid I/DD Waiver, DeSean received support at an Adult Day Health (ADH) program. At the ADH, DeSean participated in a pre-vocational work crew through Easter Seals Hawaii. He learned on the job skills, such as, communication, teamwork, problem solving, time management and how to give and receive constructive criticism.  While working with DeSean, his pre-vocational team discovered his marketable skills, what workplace conditions he would thrive in, what tasks he preferred doing, and what his interests are. (Similar to the newly added Discovery and Career Planning service available through the Medicaid I/DD Waiver.)
Through Individual Employment Supports an Employment Specialist assisted DeSean in making a connection with Delivery Hawaii, Inc. and met the owner, Ken Dawson. Ken could tell that DeSean would need some support but he would be "hard working and reliable". Ken hired DeSean to work in the warehouse.
"I got my first job"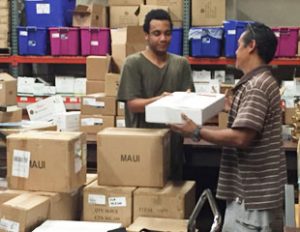 DeSean received supports on the job through Job Coaching. His job coach assisted him with:
Breaking his job down into tasks that he could learn to complete independently;
Establishing a good working relationship with his co-workers; and
Creating accommodations wherever necessary.
DeSean also received Benefits Counseling from Work Incentive Planning and Assistance to see how his new income would affect his benefits. Benefits Counseling is now available through the Medicaid I/DD Waiver.
"I got my first job, now what?"
DeSean soon realized that he needed more than just getting a job. He needed to be able to get ready for work, pack his lunch, and get to the worksite. DeSean still attended the ADH on the days that he did not work.
At ADH, DeSean:
was given hands-on instruction to prepare meals, advice on making nutritional eating choices, and guidance to handle food safely; and
learned how to make his own transportation arrangements with the Handi-Van.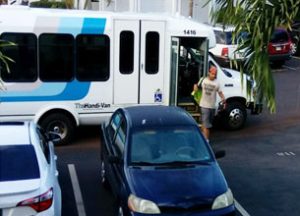 DeSean's mom helped him learn how to make his own lunch to pack for work.
With Community Learning Service – Individual (CLS-Ind), DeSean learned to budget and purchase items he needs, as well as purchase his own Handi-Van tickets once a month. He now completes these tasks independently.
When the Handi-Van service is experiencing delays, DeSean advocates for himself by requesting alternative transportation.
"I like to work because I like to provide for my girlfriend and my family"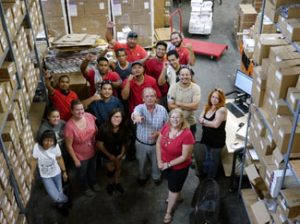 DeSean chose to no longer attend ADH because he wanted to establish a social valued role in the community. He wanted to spend time with people who shared his interests in sports and pursue his career options.
DeSean continues to be a valuable employee at Delivery Hawaii, Inc. The team that DeSean works with sees him as a co-worker, friend, and part of their family.
If you have an employment success story and would like to share, please contact the Developmental Disabilities Division, Community Resource Branch at (808) 733-2134.
Learn more about Employment
Employment FAQs (*coming soon*)