Neurotrauma Advisory Board Members
Angie Enoka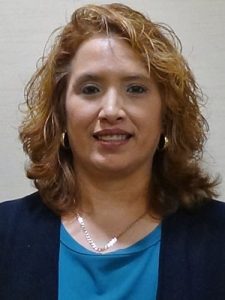 Angie is a graduate of Chaminade University of Honolulu and a former teacher in both the public and private schools in Hawaii. She is a traumatic brain injury survivor since 1997. Angie is also a member of the Board of Directors of the Brain Injury Association of Hawaii and serves on the Executive and the Public Relations Committees. She is especially interested in addressing the needs and perspectives of other traumatic brain injury survivors like herself.
Dr. Eugene Lee
Private Sector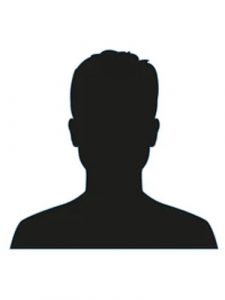 Coming soon!
Leilani Nutt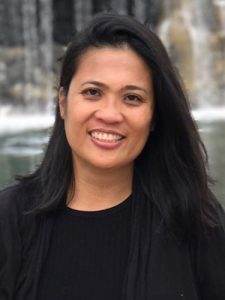 Leilani C. Nutt was born and raised in Honolulu. She received her education from the West Coast University, California for her Masters in Healthcare Administration (2014) and from the University of Hawaii at Manoa, Honolulu for her Bachelor of Science in Nursing (1994). She has been at The Queen's Medical Center (QMC), Honolulu since 1992. She started as a Nursing Assistant and became a Medical Surgical Float Pool RN in 1994. In 2000, she expanded her nursing experience by becoming an RN in the Neuroscience ICU (NSICU). She has been involved with many unit committees (Unit Council, Critical Care Nursing Council, Comprehensive Unit-based Safety Program, and MRSA Task Force) during her years at QMC; her contributions have assisted the NSICU and other departments to improve nursing practice to become more efficient and provide safe care for the patients. She was the Lead for the Workflow Sub Committee for the T5DH NSICU Expansion Project. With a growing Neuro Trauma population, the need for more NSICU beds was inevitable. In 2016, the QMC NSICU was selected to be a part of a national collaboration with The Society of Critical Care Medicine for the Patient Centered Outcomes Research in the ICU (PCORI). She was chosen to represent the QMC NSICU at the national launch meeting in Chicago and was also the lead for the QMC NSICU PCORI Team. The team created and developed an admission video, which was named Laulima because its meaning to 'cooperate, helping hands', as part of PCORI. Since it's implementation, the Laulima admission video has shown to help the NSICU patients and their loved ones to gain more understanding of what the NSICU is all about. In 2017, she was promoted to be the Clinical Operations Manager for the NSICU; she currently maintains that role.
Matt Wells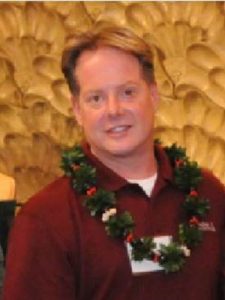 Matt Wells is a registered nurse serving as the Trauma Program Manager and Stroke Center Coordinator at Pali Momi Medical Center. He has achieved specialty certifications in Emergency Nursing, Pediatric Emergency Nursing, and Trauma. Matt is currently pursuing his advanced Stroke Certification. He has been at Pali Momi for nearly 30 years spending the entire time in the Emergency Room as the Permanent Charge Nurse until 2016 when he was tasked to work with the State Dept of Health to make Pali Momi the only other adult trauma center on O'ahu. Matt accepted the Stroke Program leadership role in preparation for our Advanced Primary Stroke Center review earlier this year.
Matt is very active both locally and nationally. He is a voting member of the Hawai'i State Stroke Coalition, the Secretary for The Hawai'i Society of Trauma Nurse Leaders, a voting member of both the O'ahu Regional and Hawai'i Trauma Advisory Councils, and sits on the national legislative sub-committee for the American Trauma Society. He has a passion for community outreach and emergency preparedness having taught Stop the Bleed training to more than 1,000 individuals and has distributed kits to organizations and special locations including the Aloha Stadium, Pearlridge Center, as well as several public and private schools- the list keeps growing. Matt believes in empowering bystanders to become lifesavers via this important public safety initiative.
Matt came to Hawai'i from the mainland while in intermediate school then graduated from Pearl City High School. He attended the University of Florida returning to Hawai'i completing his Bachelor of Science degree in Nursing from Hawai'i Loa College and has since undertaken post-graduate studies in pre-med, clinical psychology, with plans to pursue an MBA in Health care Management this fall.
Milton Takara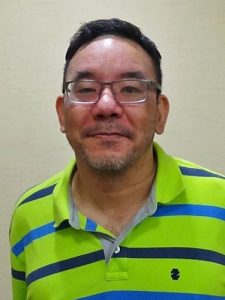 On January 29, 1997, Milton was hit by drunk driver (intoxication level = .148) while on a moped, resulting in his traumatic injuries.
Molly Trihey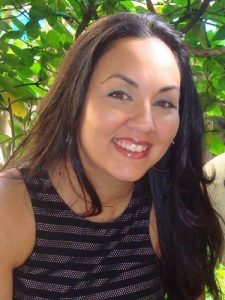 Molly is a 13 year student from Sacred Hearts Academy and graduate of UH Manoa with a degree in Business Law. She has a C6-7 spinal cord injury due to a diving accident in 1997. Currently she is in the process of establishing a transfer training class at the Rehab Hospital, to start in the Fall of 2018, with a desire for it to be a continuing source of education that will provide tools for those living statewide with SCI and other neurotrauma injuries. Molly is also in the process of getting her real estate license with a specialty in helping clients who wish to find or make accessible homes and address their current or future accessibility needs. Driving from her wheelchair in a van with hand controls allows her to be an active member in the community. Her hopes as a board member are to increase the knowledge and standards for those helping individuals with SCI and finally make life easier for those living with a neurotrauma injury.
Rita Manriquez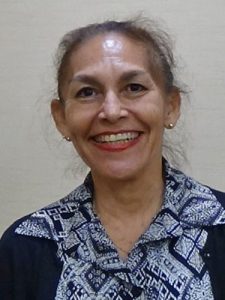 Rita is a 1985 TBI Survivor from a motor vehicle accident, a Registered Nurse with an active Hawaii Nursing License who worked for the American Red Cross as a Nurse Aide Tester for 8 years. As a volunteer of 11 years for the ARC, she was lead of Health Services at the time of disaster so has had to open 3 shelters on Kauai. She is a member of the Hawaii's STBIAB as Kauai's TBI Representative who also represents the STBIAB on Kauai's MACFEA (Mayor's Advisory Committee For Equal Access) for people with disabilities. While it has not been easy, Rita achieved these accomplishments after her accident and would like survivors and family members to know IT IS possible!
Scott Sagum
Neurotrauma Advisory Board Chair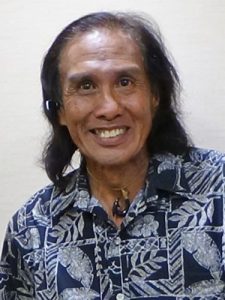 Scott W.K. "Scotty" Sagum A 51-year-old Stroke survivor. A former Hotel General Manager, small business entrepreneur, former Ironman Triathlon Competitor. Suffered a major hemorrhagic stroke on November 1993 at age 41. Lives totally independently, Drives, works, etc.
2001 ARDA Gold Medal Winner : GM of a large resort
Owner/partner: West Kauai Craft Fair
Weekend DJ: KFMN radio station Kauai fm97
Owner operator: CSMG & Company llc Hotel & Resort consulting, management, services contracting
Stella Wong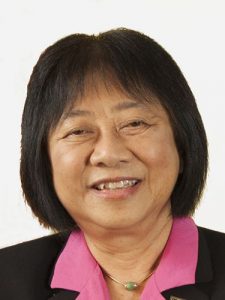 Stella M. Q. Wong was born and raised in Honolulu. She received her education from the University of Hawaii, Masters in Social Work and a Bachelor of Science in Human Development. She taught at the University of Hawaii in Human Development from 1974-1986. In 1982, she started at Interim Services as a Community Relations Representative and became Vice President of the firm in 1989. Her responsibilities included the management of the statewide sales and marketing efforts. She also conducted research to assess the community needs, develop innovative and creative ways to meet those needs and writing proposals for statewide contracts. In September of 1996, she became the Executive Director of Catholic Charities Elderly Services. Catholic Charities Elderly Services is an affiliate agency of Catholic Charities Hawaii, a nonprofit organization. In 2004, Catholic Charities Hawaii merged all the affiliate agencies and she became the Vice President, Programs for Catholic Charities Hawaii. She currently oversees 34 programs statewide.
Valerie Yamada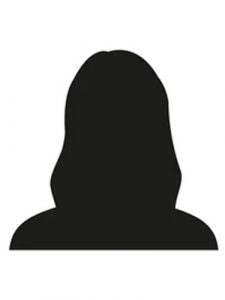 Coming soon