Spinal Cord Injury Awareness Month (2020)
Posted on Sep 1, 2020 in News

SCI and You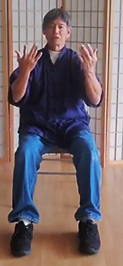 In Hawaii, about 160 people seek medical treatment for a spinal cord injury each year. The Hawaii Department of Health (DOH) Developmental Disabilities Division's Neurotrauma Program encourages everyone to learn more about how to prevent spinal cord injuries and improve spine health.
A spinal cord injury is an injury to spinal cord tissue caused by a sudden, traumatic blow which fractures and compresses vertebrae, which then damage axons, and nerve cells which can result in temporary or complete paralysis.

You can learn more about spine health by clicking on the links to your right.
Contact
Spine Health
Falls Prevention

Tai Chi while Seated
Ocean Safety

Game
What to Do