Stroke Awareness Month 2020
Virtual Scavenger Hunt
Stroke Awareness Scavenger Hunt Activities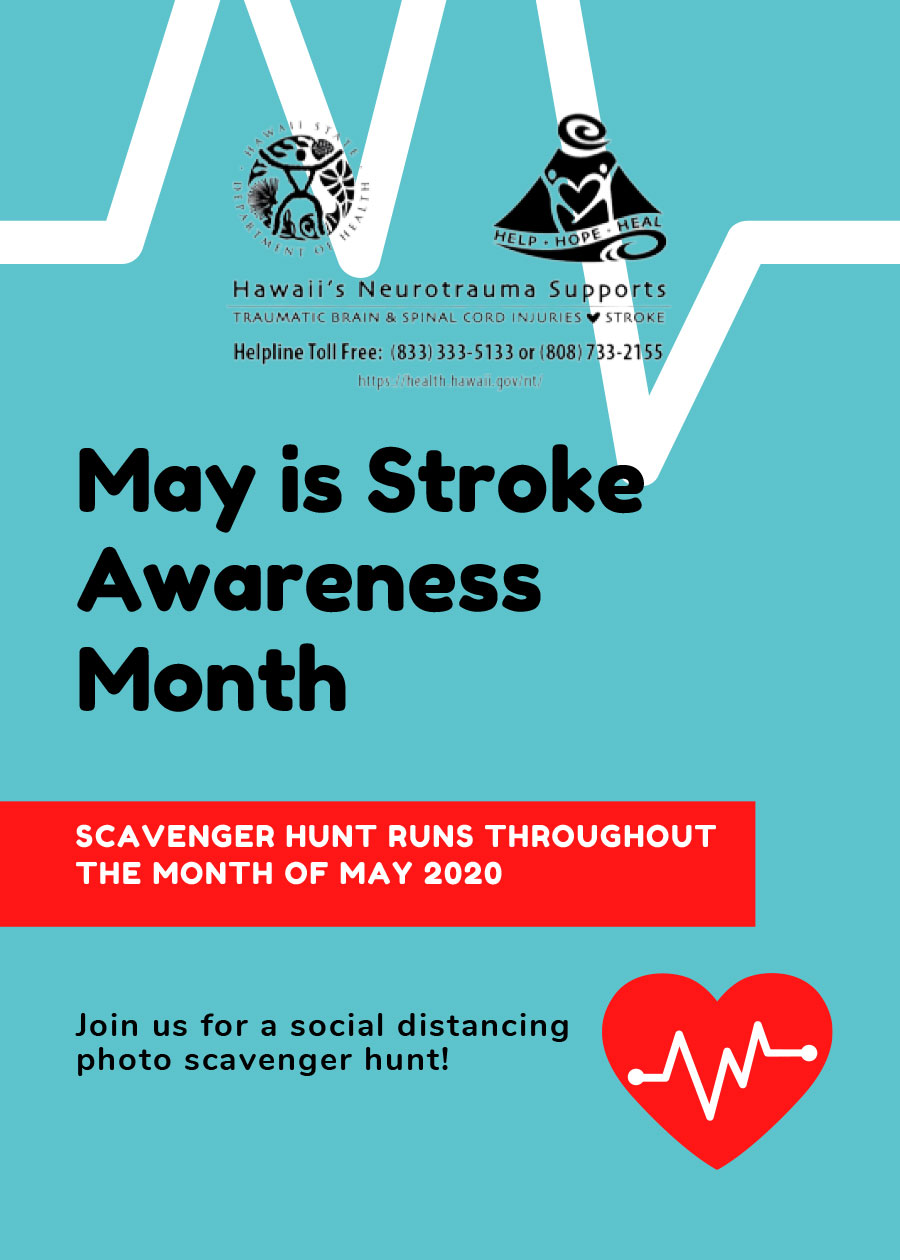 Learn more about stroke while you practice social distancing by completing the activities below:
Activity information provided by
American Heart Association
Thank you for hunting down ways to prevent strokes and recognize them!
If you collected:
0-2 "treasures" you're using your brain!
3-4 "treasures", you're living a healthier lifestyle!
5-7 "treasures", you're a FAST responder!
8-10 "treasures", you're a brain champion!