Home
MAUI DISTRICT HEALTH OFFICE
State Office Building
54 South High Street Rm. #301
Wailuku, Maui, HI 96793
Tel: (808) 984-8200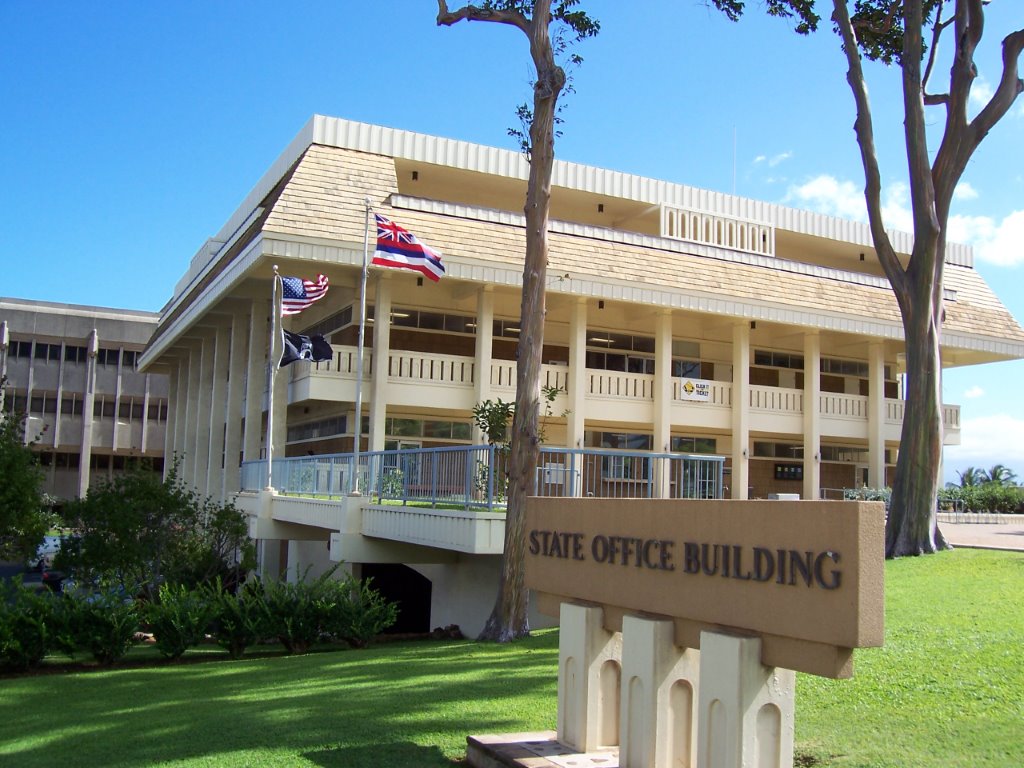 ---
Established in 1839 under the Kingdom of Hawai`i, the Maui District Health Office is an extension of the State of Hawaii Department of Health for the County of Maui. The county includes the islands of Kaho`olawe, Lana`i, Maui and Moloka`i.
The Maui District Health Office services its island community by providing resources and expertise in areas such as vital records (birth, death, marriage and divorce), Family Health, Public Health Nursing, Environmental Health, Family Guidance (mental health), Tuberculosis, HIV and STD and Emergency Preparedness.

---
INFORMATION ON MAUI WILDFIRES
For information on the Maui wildfires and links to resources and assistance, please visit https://health.hawaii.gov/mauiwildfires/ and https://www.mauinuistrong.info/.
---
COVID-19 INFORMATION FOR MAUI COUNTY
COVID-19 Cases in Maui County
Cumulative totals as of 9:00AM on December 6, 2023 (Updated weekly every Wednesday)


Total Cases – Cumulative Countywide
Confirmed: 41,668 (39 new)
Probable: 6437 (15 new)
Deaths – Countywide: 215
Maui
Confirmed: 39,560 (39 new)
Probable: 6261 (15 new)
Molokai
Confirmed: 1314
Probable: 124
Lanai
Confirmed: 794
Probable: 52
COVID-19 Informational Videos
COVID-19 Recommendations to Prevent the Spread from the Maui District Health Office: https://www.youtube.com/watch?v=QpB37zHCueQ
COVID-19: What it is, what the Maui Department of Health is doing, and what the community can do. Presented to the Lana'i Community on 8/5/2020: https://www.youtube.com/watch?v=92MEiltqv20
COVID-19 Frequently Asked Questions (FAQs)
Replacement Vaccination Cards: Please call your provider, clinic, or pharmacy that administered your doses. For additional assistance, you may call the Immunization Branch Help Desk at 808-586-4665.
Hawaii DOH COVID-19 FAQ (updated 1/19/2022)
Maui District Health Office COVID-19 FAQ (updated 8/11/2020)
Helpful Links for COVID-19 Information
Hawaii statewide COVID-19 information: https://health.hawaii.gov/coronavirusdisease2019/
County of Maui COVID-19 information: https://www.mauicounty.gov/2370/COVID-19-Coronavirus-Information
Hawaii Department of Health Education Resources: https://hawaiicovid19.com/resources/
COVID-19 Materials available in multiple languages: https://health.hawaii.gov/ola/covid19-multilingual/
Centers for Disease Control and Prevention COVID-19 information: https://www.cdc.gov/coronavirus/2019-ncov/index.html
Hawaii COVID Quarantine Ready – Tips to prepare for a successful quarantine: https://sites.google.com/view/hcqr/home
---
More Important Phone Numbers: