The Centers for Disease Control and Prevention (CDC) Childhood Immunization Champion Award is an annual award that recognizes individuals who make a significant contribution toward improving public health through their work in childhood immunization. Each year, a CDC Immunization Champion is selected from each of the 50 states and the District of Columbia.
2019 Childhood Immunization Champion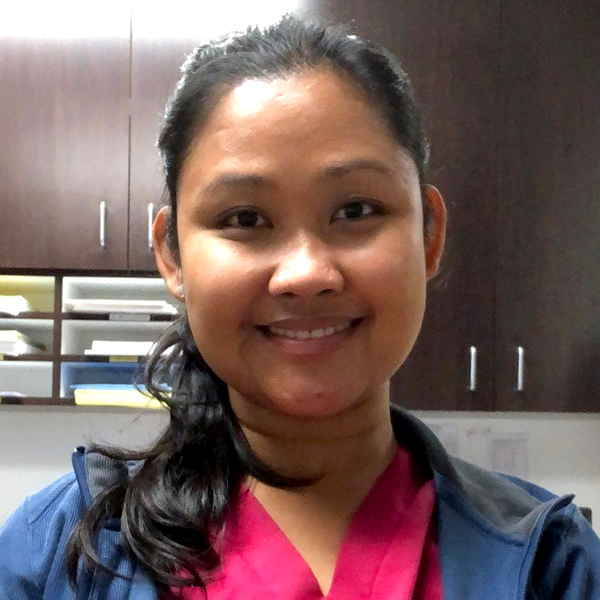 Isabelleza Kris Tabios, Medical Assistant
Bryan Mih, MD, LLC
Honolulu, HI
Isabelleza Kris Tabios dedicates herself to ensuring that children are protected from vaccine-preventable illnesses. In her current position, Ms. Tabios works with many patients who need to catch up on vaccines. She diligently checks immunization records before every appointment so there are no missed opportunities to vaccinate. Ms. Tabios is her office's expert on CDC standard and catch-up vaccine schedules, and makes sure that all staff are up to date on any schedule changes. She is also passionate about proper vaccine storage, monitoring, and organization.
She uses her extensive knowledge of the catch-up schedule to make sure these children get caught up on appropriate vaccines. She clearly explains to every patient why vaccines are needed and what to anticipate at the next visit.
For her efforts to ensure that Hawaii's keiki are caught up on their vaccines, Isabelleza Kris Tabios is Hawaii's 2019 CDC Childhood Immunization Champion.
2018 Childhood Immunization Champion
R. Michael Hamilton, MD, MS, FAAP, Pediatrician
Kaiser Permanente
Honolulu, HI
Dr. R. Michael Hamilton believes that children need strong and loving advocates in the challenging world we live in today. A pediatrician at Kaiser Permanente, he believes that partnering with his patients and their parents helps him provide quality care while helping the family to make wise healthcare choices.
Dr. Hamilton regularly speaks with families of his patients about the benefits of immunization and gives strong vaccine recommendations. His influence extends well beyond the exam room. Dr. Hamilton is very active in the Hawaii chapter of the American Academy of Pediatrics (AAP) and served as President from 2013-16. He was instrumental in continuing the chapter's immunization committee, which works closely with the Hawaii Immunization Coalition.
Dr. Hamilton has worked to ensure that vaccines can be administered easily and without extensive administrative burdens in the state of Hawaii. For example, he testified on behalf of the Hawaii AAP about the importance of the medical home as the primary place for children to receive vaccines. Dr. Hamilton has also educated state lawmakers about the negative impact increasing administrative burdens on healthcare providers could have on childhood vaccination rates. Dr. Hamilton's efforts have contributed to state policies that support childhood vaccination.
For his significant contributions toward improving public health through his work in childhood immunization, Dr. Hamilton is recognized as Hawaii's 2018 CDC Childhood Immunization Champion.
2017 Childhood Immunization Champion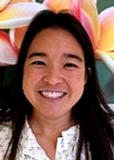 Janelle Jinbo-Labuguen, PHD, FNP-BC, PHNA-BC, Family Medicine Practitioner
Tripler Army Medical Center
As a family medicine practitioner, National Guard member, community volunteer, and mother, Janelle Jinbo-Labuguen promotes collaboration and communication between the military, public health offices, and community organizations.
Described by her colleagues as someone who works tirelessly to ensure "that people in Hawaii are aware of the importance of appropriate immunization," Janelle has spent her career researching, advocating, and educating on immunization and public health.
As the Joint Vaccination Workgroup Immunization Coordinator, she works closely with the Department of Health to support immunizations of civilian children in the community – including staffing and coordinating immunization clinics. She advocates for immunization by implementing standing orders to check immunization records during each well-visit and to recommend vaccination for any child who is behind schedule.
Janelle volunteers countless hours for HIC in her capacity as Treasurer and is actively involved in HIC's educational activities and subcommittees.
For outstanding immunization efforts in her community, Janelle Jinbo-Labuguen is recognized as Hawaii's 2017 CDC Childhood Immunization Champion.
2016 Childhood Immunization Champion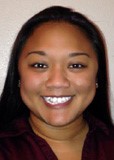 Chelsea Tadena, Medical Assistant
Lanai Community Health Center
Lanai City, HI
When the Lanai Community Health Center scored poorly on its 2013 compliance visit for the Vaccines for Children (VFC) Program, Ms. Chelsea Tadena decided to take action. Given the clinic's limited resources, Ms. Tadena knew any solutions for the compliance issues would need to be cost effective.
Ms. Tadena worked tirelessly to learn all of the VFC program requirements and recommendations. To meet the recommendations for storage, she took the initiative to extensively research units the clinic could afford. After identifying possible units, she worked with the health center's upper management to acquire new stand-alone vaccine storage units.
Ms. Tadena has proven herself to be a leader in managing the VFC program, making sure the clinic's policies align with the program requirements. Within two years of receiving poor results on the VFC compliance visit, Ms. Tadena has driven significant improvement in all areas, and their last compliance site visit in 2015 was almost perfect. She is a terrific advocate for her patients and the VFC program. She actively collaborates with the Department of Health to ensure she continues to meet requirements and the clinic stays in compliance.
For her commitment to ensuring VFC compliance and providing the best quality of service to her patients, Ms. Tadena is Hawaii's CDC Childhood Immunization Champion.
2013 Childhood Immunization Champion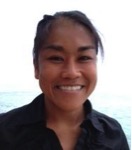 Maricel Abad, R.N., Public Health Nurse
Hawaii Department of Health
Public Health Nursing Branch
West Honolulu Public Health Nursing Section
Maricel is a strong advocate for childhood immunization and participates in activities which extend beyond her duties as a Public Health Nurse with the Hawaii Department of Health.
As a private citizen, Maricel has submitted written testimony to Hawaii's Legislature in support of immunization-related bills. Her background as a Public Health Nurse provides real-world experiences to enhance her point of view.
Maricel is a strong proponent of the Hawaii Immunization Registry (HIR). As one of the original pilot testers during the development of the Registry, she performed extensive reviews of the system, provided valuable feedback on its functionality, and made recommendations for improvements. Since that time, she has actively utilized HIR, entering data manually through the user interface. She has participated in HIR user group discussions and is a member of the Registry Administrative Rules Working Group. She is a true champion for the Immunization Registry, regularly promoting HIR to her fellow public health nurses, as well as other health care providers.
Maricel is active in the Hawaii Immunization Coalition (HIC), a non-profit 501(C)3 agency which promotes immunization education and partnering in support of immunization strategies. She regularly attends coalition meetings, and has served on planning committees, applied for and received funds for educational activities, and staffed the coalition's booth at conferences.
In her role as a Public Health Nurse, Maricel conducts vaccination clinics for children without health insurance and manages clinics for Stop Flu at School clinics (Hawaii's school-located influenza vaccination program). In these capacities, she serves as an immunization champion among her peers and within the community.
For her contributions as an advocate for childhood immunizations and proponents of the Hawaii Immunization Registry and the Hawaii Immunization Coalition – Maricel Abad, R.N. is the 2013 CDC Childhood Immunization Champion for Hawaii.
2012 Childhood Immunization Champion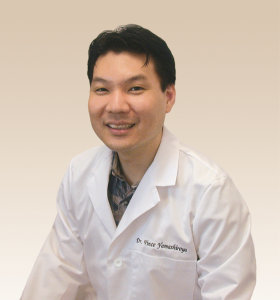 Vince Yamashiroya, M.D., Pediatrician
Honolulu, HI
Nine out of every 10 children who visit pediatrician Vince Yamashiroya's practice in Honolulu are immunized. This is a testament to more than 10 years that Dr. Yamashiroya and his staff have strived to ensure that parents receive accurate information and resources so that they can make the right choice—the choice to protect their children against diseases through vaccination.
In his attempt to increase immunization rates on the island of Oahu, Dr. Yamashiroya has sought out multiple opportunities to promote immunization. His efforts include becoming a Hawaii Vaccines for Children (VFC) provider, as well as actively participating in the Hawaii Immunization Registry (HIR) and Hawaii Medical Services Association's (HMSA) Online/Patient-Centered Medical Home program. His participation in HIR and HMSA enable Dr. Yamashiroya to use a reminder/recall system to help keep patients up-to-date on vaccinations. With HIR and HMSA's online systems, parents of children who are overdue for immunizations are contacted so that an appointment can be scheduled.
Dr. Yamashiroya is also involved in a variety of organizations through which he promotes vaccination, including the Hawaii Medical Association, the Physician's Exchange of Honolulu (as a board member), and the Continuing Medical Education Committee of the Hawaii Chapter of the American Academy of Pediatrics (HAAP). In fact, Dr. Yamashiroya played a key role in planning the 2012 HAAP Conference, Vaccine Hesitancy: How to Vaccinate When Parents Hesitate.
For his community leadership and efforts to build support for childhood immunization—as well as his achievement of high immunization standards within his own practice—Dr. Yamashiroya is the 2012 CDC Childhood Immunization Champion for Hawaii.
Last reviewed April 2019