Program Priorities & Highlights
Our Vision: Healthy People, Healthy Communities, Healthy Hawai'i.
This vision represents a future where every person in Hawai'i has the opportunity to attain their full health potential. We work to create sustainable change that will transform our communities, schools, health care, and worksites through priorities developed in coordination with public, private, and community partners and detail in the Healthy Hawai'i Strategic Plan. To achieve our vision, we utilize the Social Ecological Model to impact the public's health at every level of society. This model is based on research which shows that behavioral change is more likely to endure when we address the individual as well as the environment where the individual lives.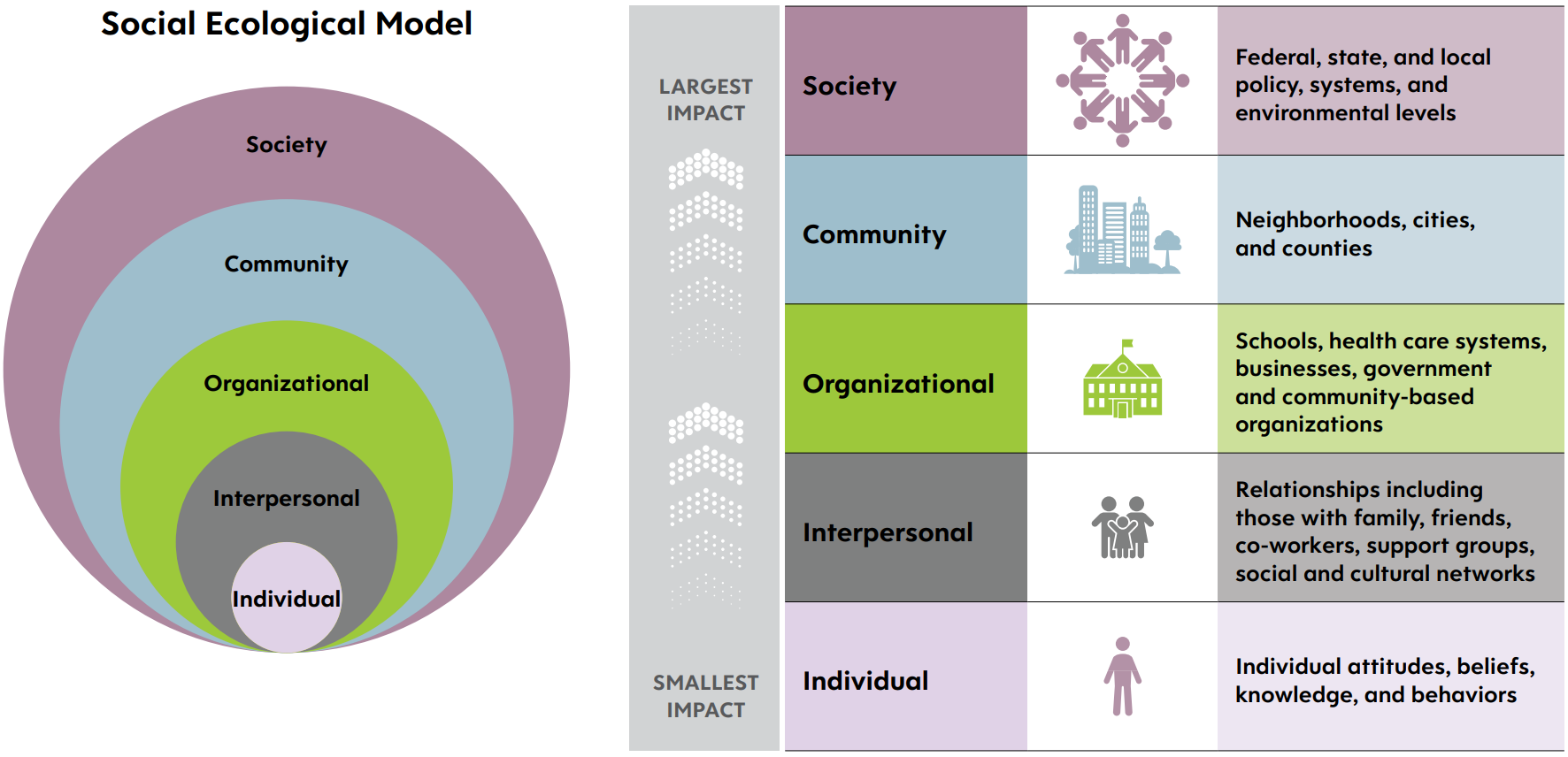 We focus on implementing best practices and evidence-based strategies that lead to policy, systems, and environmental change.

Our Values:
Leadership. Role-modeling success and maintaining a public profile within DOH, statewide, and nationally.
A Public Health Approach. Utilizing population-based strategies for policy, systems, and environmental change.
Evidence-based Strategies. Driven by data, research, and evaluation.
Innovation. Applying creativity and resourcefulness to develop new best practices.
Health Equity. Respecting diversity and promoting social justice.
Capacity Building. Promoting learning opportunities, training, and professional development among staff and stakeholders.
Community Empowerment. Educating the public and providing tools for behavior change.
Collaboration. Achieving more by working through partnerships.
Accountability. Ensuring transparency, open communication, and personal responsibilities.
Sustainability. Supporting and maintaining progress to achieve a lasting impact.