About Us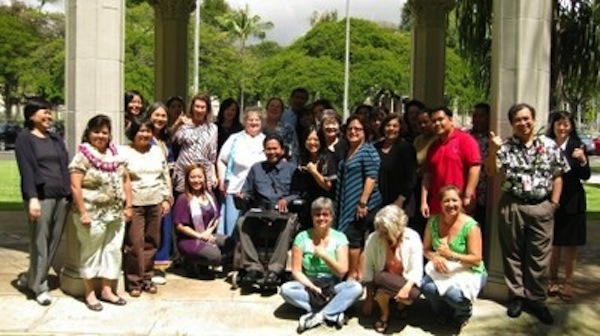 Hawai`i has one of the highest
per-capita rates of limited English proficient persons (LEP) in the nation. In 2006, to ensure meaningful access to services, programs and activities by LEP persons, Hawai`i became the first state in the nation to pass a comprehensive language access law that removes language barriers to State and State-funded services. Hawai`i's law mirrors a similar federal law.
The same law also established the Office of Language Access (OLA). OLA works to ensure that persons who do not speak, read, write, or understand English are able to access services, programs and activities provided by: State government agencies, courts, and schools; and State-funded organizations, including medical and social service providers. OLA also provides oversight and central coordination to State entities, as well as technical assistance to both State and State-funded entities in the implementation of the law.
---
OLA's MOTTO
ʻO ka ʻŌlelo Ke Ola – Language is Life
We have adopted "'O ka 'ōlelo ke ola – Language is life" as OLA's motto. It reflects the importance of language and how language serves as the life-line for people. The motto also embodies the spirit of equality behind Hawai'i's language access laws. Language should be a tool, not a barrier, to the pursuit of a better life. We, at OLA, look forward to collaborating with government, the private sector and the community in making this possible.
The Law
About one in four Hawaii residents speak a language other than English at home, which is higher than the U.S. average of 21 percent. For many, English is not their primary language, and they have only a limited ability to read, write, speak, or understand English. Language barriers often prohibit many residents from fully participating in our community and undermine efforts to become self-sufficient and productive.
What We Do
The Office of Language Access' (OLA) overall purpose is to affirmatively address the language access needs of limited English proficient (LEP) individuals by providing oversight, central coordination, and technical assistance to the State and state-funded agencies in the implementation of language access requirements.
OLA's functions are (…read more)
---