Meet the Council
The Language Access Advisory Council (LAAC) assists the Executive Director of the Office of Language Access by providing input on:  implementation and compliance with Hawai`i's language access laws; the quality of oral and written language services provided under the law; and the adequacy of a state agency or covered entity's dissemination and training of its employees likely to have contact with Limited English Proficient (LEP) persons, its policies and procedures for language services, its competency in working effectively with in-person and telephone interpreters, and its understanding of the dynamics of interpretation between clients, providers, and interpreters.
---
Deputy Director, Pacific Gateway Center
LAAC – Representing a bilingual referral service or program
As Deputy Director of Pacific Gateway Center, Terrina Wong is actively involved with programs and initiatives that empower immigrants, refugees, and low-income residents of Hawaiʻi. She directs the ESL programs and teaches ESL weekly to immigrant farmers and their families in Kunia. She is bilingual in English and French – having lived and studied in France, and being active with the French community in Hawaiʻi. Her family is a host family to East-West Center students and has hosted students from Bangladesh, China, Egypt, India, Indonesia, Japan, and Nepal. She received her Master's degree in Education from the University of Hawaiʻi and has been a committed educator of over 25 years in the teaching and learning of global issues and world cultures. Because of her work at Pacific Gateway Center, she is now living global issues – having acquired many first-hand experiences dealing with immigration, human rights violations like human trafficking, and helping those who have been marginalized because of a significant lack of language access.

Vacant
LAAC – Representing an accredited institution of higher learning who provides professional training in interpretation and translation
---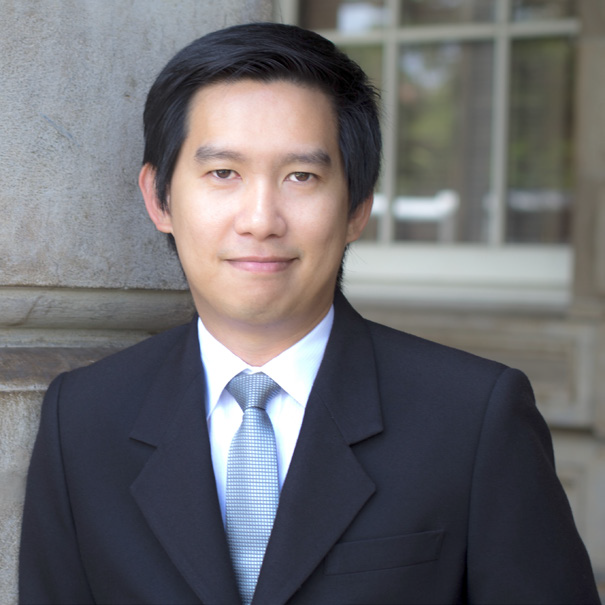 Aphirak (AP) Bamrungruan
Executive Director, Office of Language Access (OLA)
LAAC – Ex Officio Member
Aphirak (AP) Bamrungruan is the Executive Director of the Hawai'i State Office of Language Access (OLA). Born and raised in Bangkok, Thailand, Aphirak received his Bachelor of Laws degree from Thammasat University and Barrister-at-Law degree from the Institute of Legal Education. He received his Master of Laws and Juris Doctor along with a Pacific-Asian Legal Studies Certificate from the University of Hawai'i William S. Richardson School of Law. Before joining OLA and the LEP Project, he was a litigation attorney for the Domestic Violence Action Center, an investigator with the Hawai'i Civil Rights Commission, and a staff attorney for Volunteer Legal Services. He is also experienced in immigration law and has been a volunteer with the Hawai'i Immigrant Justice Center. He enjoys traveling and most recently returned from a trip to Europe.

Kirby Shaw
Executive Director, Disability and Communication Access Board (DCAB)
LAAC – Ex Officio Member
---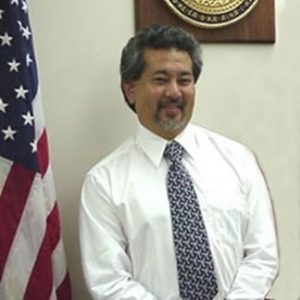 William D. Hoshijo
Executive Director, Hawaiʻi Civil Rights Commission (HCRC)
LAAC – Ex Officio Member
Mr. Hoshijo has a long time interest in and commitment to civil rights, with a strong interest in language issues. In 1995, he was one of the organizers of the Council on Language Planning and Policy, composed of language rights advocates, representatives of state and county agencies, teachers and experts with expertise in applied linguistics and English as a Second Language ("ESL"), Hawaiian language immersion advocates, interpreters, translators, immigrant and refugee service providers, and community organizations brought together by a commitment to recognition of language rights and development of language resources.  In 1995, he was appointed to serve as an HCRC Commissioner, and in January 1997 was appointed Executive Director.  Mr. Hoshijo earned a law degree at the University of California, Davis – King Hall.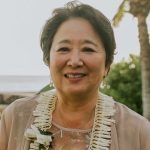 Barbara Tom, RN
Director and Founder of the Waipahu Safe Haven Immigrant/Migrant Resource Center
LAAC – Representing a Covered Entity
Barbara Tom is a retired public health nurse from the Department of Health (DOH) who spent over two decades providing outreach, education and case management for Hansen's Disease patients.  During her role as a public health nurse in Waipahu, she worked closely with the Micronesian community in Hawaii and served as the Chair of the Nations of Micronesian Committee (NOM) until 2019.  The NOM committee provided networking and coordination with state-wide agencies, while working closely with the Micronesian community to address health and community challenges.  She also guided the development of the Micronesian Health Advisory Coalition and the Micronesian Community Network.
Barbara currently directs the Waipahu Safe Haven Immigrant/Migrant Resource center which she founded in 2012.  Her center, which provides holistic programs and services, serves as a resource for the Waipahu community that works to empower children and their families.  It is supported by community partnerships and guided by the Chuukese and Marshallese steering committees.  Barbara is committed to improving language access for the Micronesian community.  Through her center and other community roles, she continues to advocate for and support the Pacific Island community with holistic language access programs.
---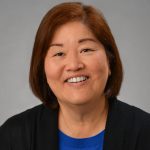 Cari Uesugi
Limited English Proficiency (LEP) Project Manager, Department of Human Services
LAAC – Representing State Government
Cari Uesugi has over 30 years of experience in Social Services which include: administrator for an intensive adolescent program and a program servicing the developmentally disabled; social worker for child protective service, the elderly and medically fragile children; patient advocate for Hawaii Pacific Health, Queens, and Maui Memorial Medical Center. Most recently, at the Judiciary Department, she was a Program Specialist with the Office on Equality and Access to the Courts. Her work involved providing support for the Judiciary's Court Interpreter Certification Program. As the Limited English Proficiency (LEP) Project Manager/Coordinator with DHS, Cari has an opportunity to support and coordinate the department's efforts to promote meaningful language access to programs and services for LEP persons.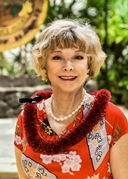 Linda Nuland-Ames
Equal Employment and ADA Coordinator, County of Kaua'i
LAAC – Representing the County of Kaua'i
Ms. Nuland-Ames is the LAAC representative for the County of Kaua'i where she serves as the County's EEO/ADA Coordinator.  She has extensive experience and expertise in a range of civil rights matters – especially as they relate to government compliance – and a demonstrated commitment to ensuring everyone in our community has access to all government and government-funded programs and services – regardless of national origin, disability, gender or language proficiency.
---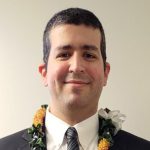 Randall T. Landry II
LAAC – Representing the City and County of Honolulu
Mr. Randall T. Landry II is a Planner V with the Technical Support Section of the Hawaii Department of Transportation and a licensed attorney in the State of Hawaii.  He earned his bachelor's degree from the University of Texas – Pan American and his juris doctorate from the University of Texas School of Law.  His work experience has provided him with a detailed perspective on the many facets of language access and how they interplay with the various levels of government and private sectors.  Randall is eager to represent the City & County of Honolulu on the Council.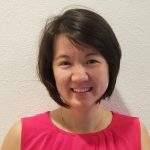 Charlotte Huang
LAAC – Representing the Limited English Proficient (LEP) Population
My name is Charlotte.  I am fluent in Cantonese as well as Mandarin.  I previously worked as a Bilingual Case Manager advocating and assisting the Limited English Proficient populations and their families in the local communities.  I had been working with LEPs from China, Vietnam, Thailand, Burma, Russia, and Syria for the last 10 years and understand the difficulties they are facing especially the challenges in navigating services in the community due to language barriers.  I have always been passionate about my work with LEPs because it is important to me that they receive the appropriate services to help them become self-sufficient and understand the community they live in.
---
Vacant
LAAC – Representing the County of Maui
Lydia A. Pavon
LAAC – Representing an advocacy organization that provides services to limited English proficient persons (LEP)

---

Valentina Yarovaya
LAAC – Representing Member at Large
Born and raised in the former USSR, Mrs. Valentina Yarovaya immigrated to the USA in 1996. She is bilingual in Russian, American Sign Language, and English. She earned two master's degrees, one in Linguistics and Journalism in Russia and a Master's in Special Education from Adelphi University in New York along with the Bilingual Certificate from Touro College (New York). Mrs. Yarovaya has experience teaching Deaf and Hard-of-Hearing students and students with different needs in New York and in Hawaii. She continues working as a substitute teacher for the State Department of Education in addition to teaching a master's course online for the University of Phoenix.  As a new member of the Language Access Advisory Council, Mrs. Yarovaya hopes to be part of a team which is trying to improve access for limited English-speaking persons and assisting anyone in our community who needs services and   language resources.

Cristina Arsuaga
LAAC – Representing a professional interpreter's organization
Cristina Arsuaga is a free lance Spanish/English translator, interpreter who grew up in San Juan, Puerto Rico.  She does simultaneous, conference and consecutive interpretation and she has been federally certified since 2000.
Her career and experience include working in many different states, district courts, being an interpreter/translator for the United Nations, interpretation of high-level State and Government officials, presidents, U.S. legislators, televised debates, and diplomatic summits.  She has worked for federal entities in the Department of Justice and as an expert witness in court proceedings for both plaintiffs and defense cases.  She is also a talented bilingual voice-over artist for foreign language audio books, TV documentaries, radio and television commercials.
---
Vacant
LAAC – Bilingual worker employed by state-funded  immigrant service agency or program
Tulpe Day
Immigration Information Specialist, Immigration Information Office County of Hawaiʻi
LAAC – Representing the County of Hawaiʻi
Tulpe Day, a citizen of Kosrae, Federated States of Micronesia, currently works as the immigration information specialist for the County of Hawaiʻi (COH).  Ms. Day immigrated to Hawaiʻi from Kosrae in 2007 to pursue a college education.   She obtained her Bachelor of Arts degree in Sociology from the University of Hawaiʻi at Hilo in 2010.  She currently lives in Hilo and serves many clients who have struggled to navigate the complexities of Hawaiʻi regulations and have sometimes been taken advantage of because of their limited English skills.  Language access issues affect us all in our daily lives.

---
Vacant
LAAC – Representing a Hawaiian language advocacy organization

*Please note this page is being updated for current information. 1.07.2022
---
Previous LAAC Members