HAWAII NEWBORN HEARING SCREENING: PROVIDER'S GUIDE
The purpose of this guide is to provide an overview of the medical provider's role in newborn hearing screening and resources for carrying out this role.
WHAT IS THE PRACTITIONER'S ROLE IN EARLY HEARING DETECTION AND INTERVENTION (EHDI)?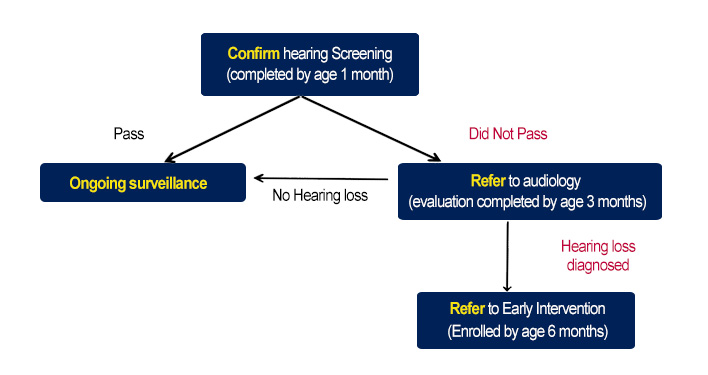 Click here for PDF version of flowchart.
Ensure that all patients are on track with the EHDI 1-3-6 plan:
Intervention before age 6 months

Ensure all patients diagnosed with a hearing loss are enrolled in Early Intervention
Refer patients diagnosed with hearing loss for medical evaluation (ENT, ophthalmology, and genetics) to determine etiology
Last update: June 15, 2017