Strategic Planning and Coordination
The Environmental Planning Office (EPO) closed effective May 2, 2018.  Due to federal EPA funding reductions, the office is no longer providing services.  The information posted here will temporarily remain in place for public reference.  For Standard Comments, please see the EPO Land Use Planning Review webpage or contact the appropriate Environmental Health Administration branches and offices directly using DOHEHALandUseContactList_20221024.pdf.
~~~~~~~~~~~~~
EPO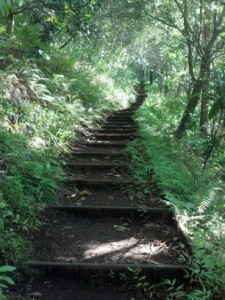 assists with Environmental Health Administration (EHA) strategic planning, development, communication, coordination, and implementation.
EHA's various objectives, roles, plans, partners and milestones are incorporated into the Department of Health Strategic Plan and Strategy Map available at: https://health.hawaii.gov/opppd.
EPO strives to align EHA activities with the frameworks and visions set forth by our leaders and partners at the state and federal levels.  Links to their strategic plans are provided below.
---
Environmental Health Administration (EHA): Guiding Strategic Plans 
I. State of Hawaii, Administration of Governor David Y. Ige
~
  A. Environment Plan, 2015-2019
~B. Department of Health (DOH) Strategic Plan (https://health.hawaii.gov/opppd/)
~C. Environmental Health Administration (EHA) Long-Range Strategic Goals
Reduce Statewide Greenhouse Gas Emissions to 1990 Levels by 2020
Increase the percentage of wastewater reused to 20% by 2020
Reduce Solid Waste Prior to Disposal by 70% by 2030

II. Federal, U.S. Administrative Agencies and Departments~
~
~A.  Environmental Protection Agency (EPA)
EPA Strategic Plan, 2014-2018
~B.  Department of Health and Human Services (HHS)
HHS Strategic Plan, 2014-2019


~

Food and Drug Administration (FDA) Strategic Priorities, 2014-2018
---
"Hili hewa ka mana

'

o ke 'ole ke kūkākūkā."

Discussion brings ideas together into a plan.
---
Last update: 10/24/2022 (first paragraph only)