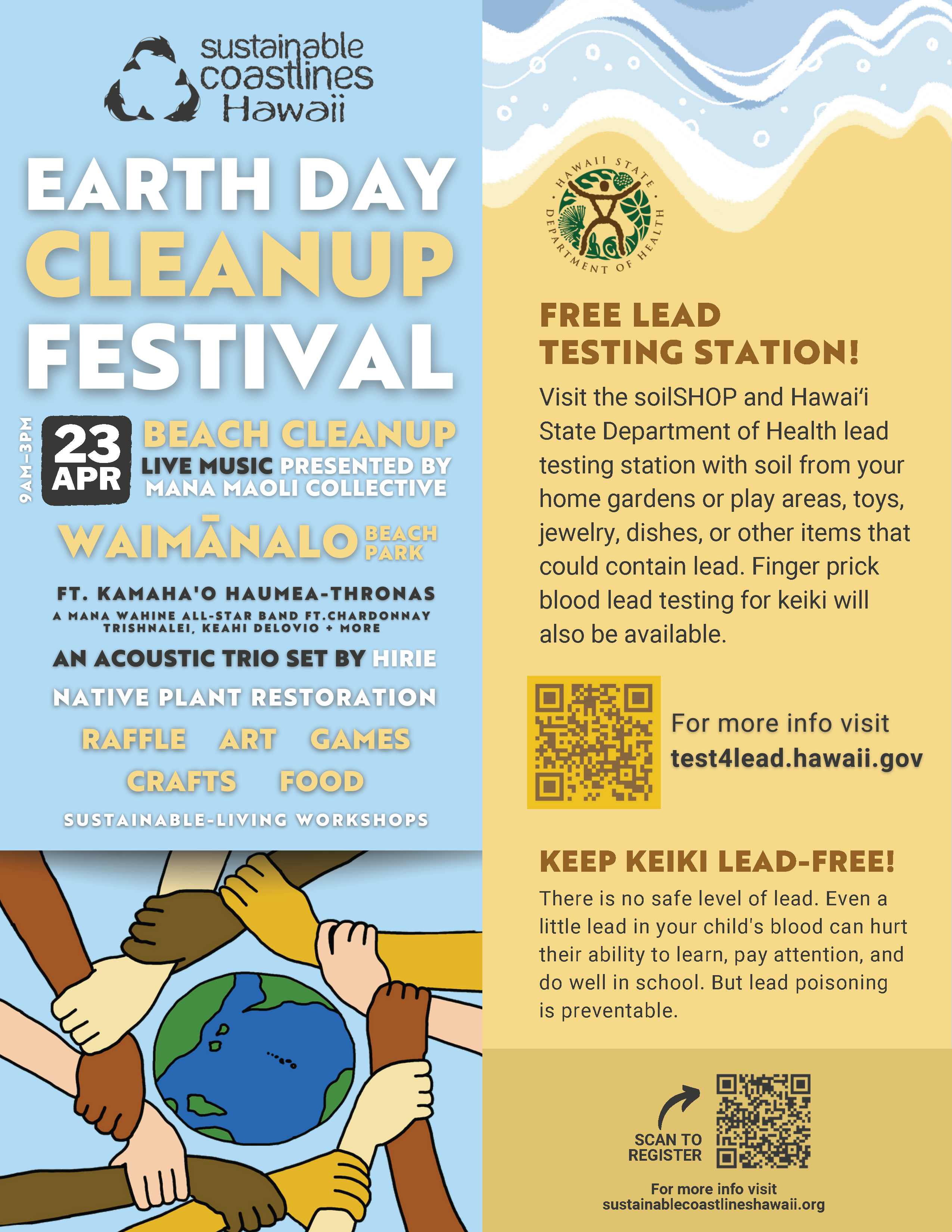 Lead Testing Station – What to Expect
Even a little lead in a child's blood can hurt their ability to learn, pay attention, and do well in school. We are here to help the entire community (property owners, parents, grandparent, uncles, aunties, and more) to keep keiki safe from lead. You can give them a huge boost in school and for the rest of the lives by learning more and taking action today. Remember, lead poisoning is 100% preventable.
Sustainable Coastlines Hawaii, Healthy Mothers Healthy Babies Hawaii, Kalihi Palama Health Center, the Environmental Protection Agency (EPA), the Agency for Toxic Substances and Disease Registry (ATSDR), and the Hawaii State Department of Health (DOH) will be working together to offer you a Lead Testing Station.
This is FREE place to keep your family safe from lead.
Test soil and things from your home, school, or business.
You can even test stuff you find on the beach.
Talk to experts and get instant results.
Do you have your young child with you? Get FREE finger prick testing.
Children should be tested for lead at age 1 and 2 or later if never tested before.
Our booth will be open from 10am to 2pm.
What should I bring + how does it work?
You can bring up to 3 objects and 3 soil samples for free testing.
The machine that we use cannot test through glass or thick plastic, but a zip lock bag is fine and will keep your things safe and keep your hands lead-free. If you are bringing soil, see the Collecting a Soil Sample image for more information.
Remember, always wash hands with soap and water if anyone touches something you think might have lead in it.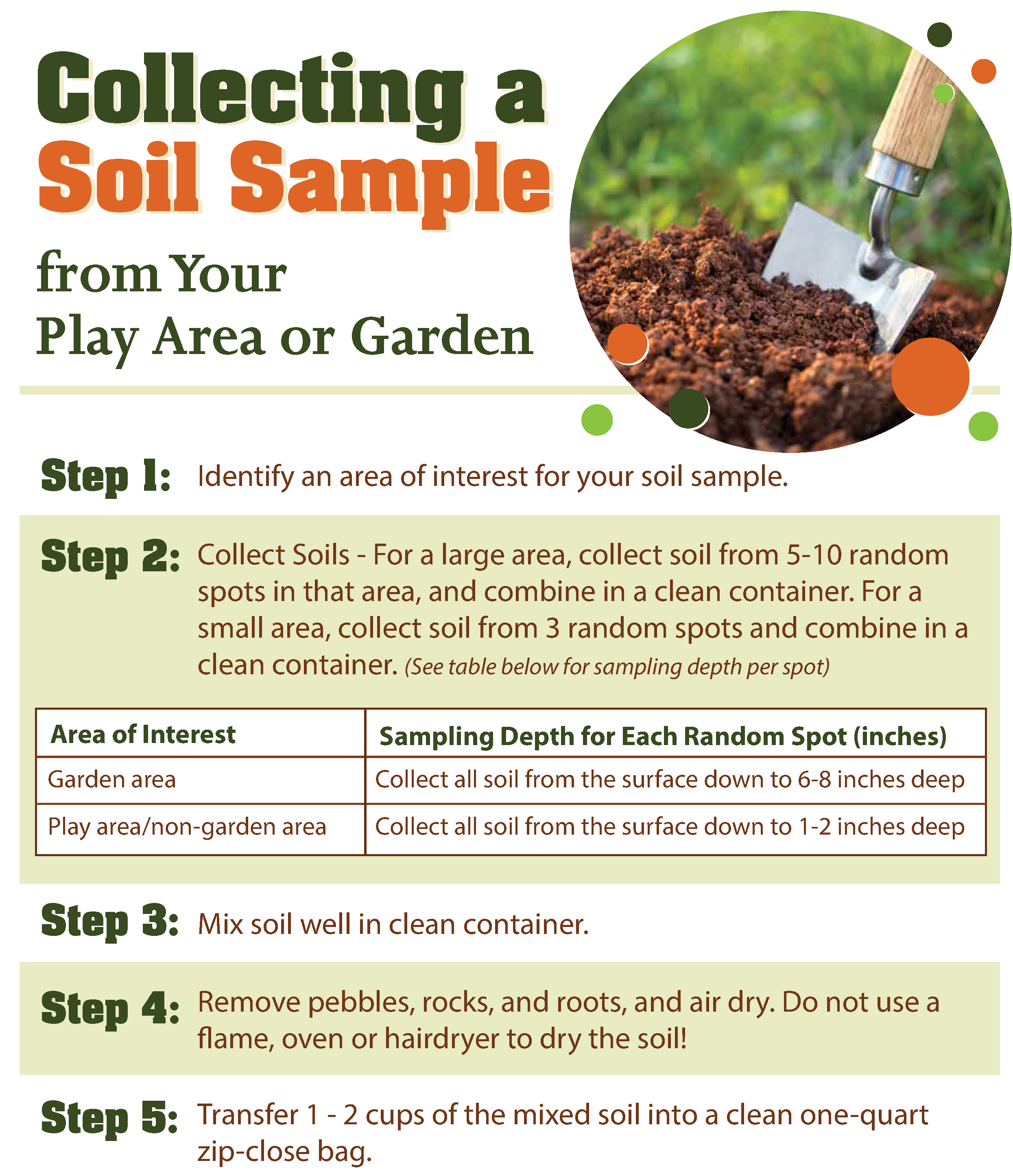 Suggested Items to Bring
Dirt from an outside play area (yard or other places)
Dirt from a garden
Dishes
Glasses
Mugs
Toys
Antiques
Jewelry
Food
Spices
Souvenirs
Stuff from work
Fishing supplies
Paint chips
And more…  but we can't test water for lead on-site.
How can I have my child tested for lead?
If your child has lead in their body, it is very important to know as early as possible, so you can get the right kind of help. Kalihi-Palama Health Center will be offering FREE finger prick tests and instant results while you wait.
Soil, gardening, and your health
Lead can be found in the soil of gardens and play areas. It can come from industrial sites, hobbies or activities like home automotive repair or making fishing sinkers or ammunition, or from historic, widespread use of leaded paint and gasoline. SoilSHOPs are community events that offer free soil lead screenings and health education about soil lead contamination. 
Here's how to sample the dirt at your home garden or child play area – bring it to us for testing!