7th Annual Hawaiʻi Conference on Language Access (August 6-8, 2014)
7th Annual Hawaiʻi Conference on Language Access – Wednesday through Friday, August 6-8, 2014
"'Ike 'Aina – Language Access and Cultural Literacy": In this conference, experts shared their knowledge about Hawaii's various cultural traditions as well as help attendees understand the relationship between language access and cultural literacy.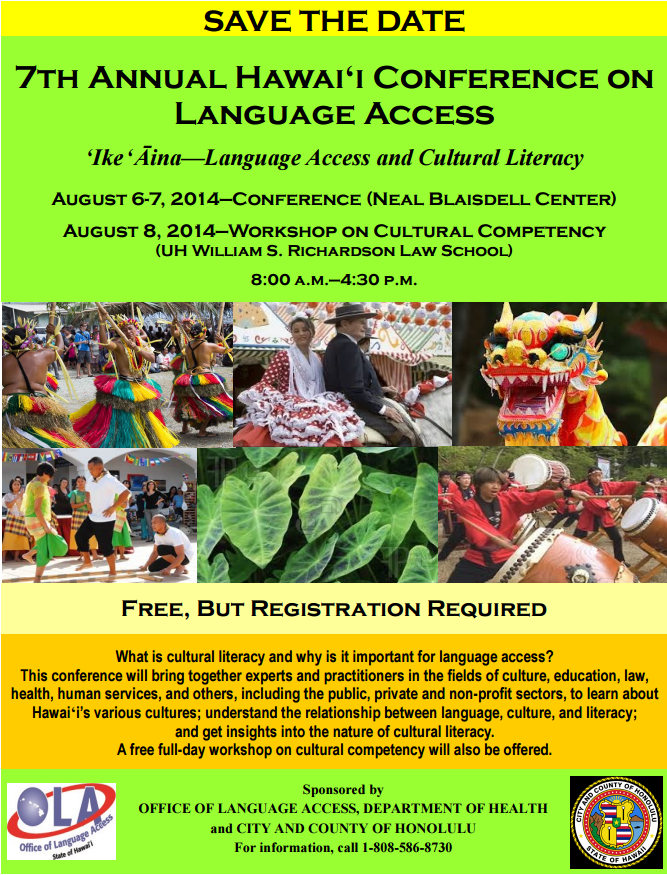 Click here for the full conference agenda – 7th Annual Conference Full Agenda.
Click here for Conference Speakers' PowerPoint Presentations.