4th Annual Hawaiʻi Conference on Language Access (August 31, 2011)
4th Annual Hawaiʻi Conference on Language Access – Wednesday, August 31, 2011
"Kõkua – First Responders – Addressing Language Access Needs in Emergencies": This conference brings together police and fire officers, emergency medical response teams, and hospital emergency personnel, together with members of the community, state and county agencies, non-profit and community organizations, service providers, and language access practitioners from all over the state, to address the following questions: How are language access needs in day-to-day emergency situations currently being addressed? What gaps exist in the provision of language access services? How can these gaps be addressed and how can services be improved?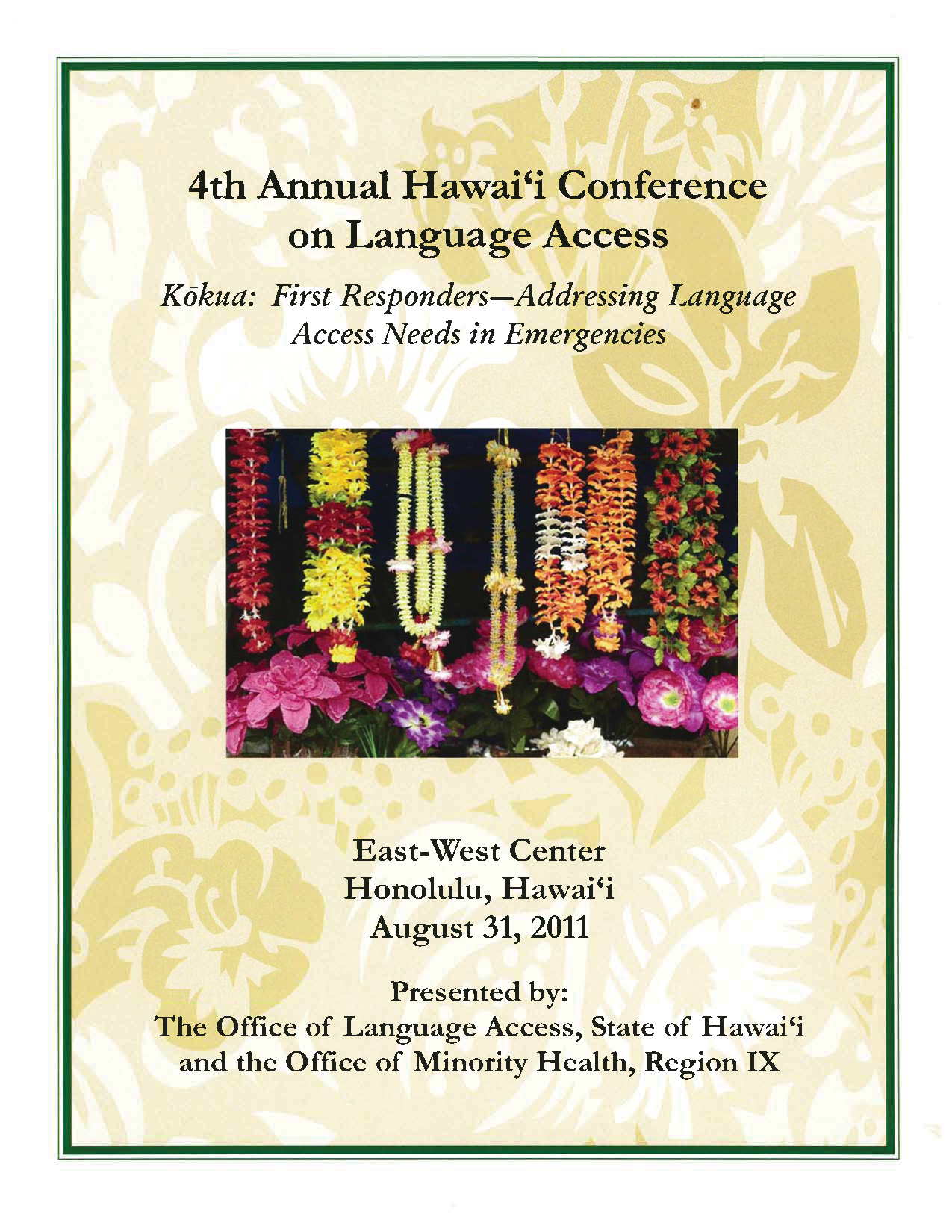 Click here for the full conference agenda – 4th Annual OLA Conference Full Agenda.
Click here for Conference Speakers' PowerPoint presentations.
Click here for – 4th Annual Hawaii Conference on Language Access Booklet
Click the links below to access the Presentation:
Part 1: Welcome & Primer on Hawaii's Language Access Law
Part 2: Geopolitical Challenges
Part 3: Challenges to Providing Healthcare to COFA
Part 4: Homelessness and COFA Residents
Part 5: Education for COFA Residents
Part 6: Service Providers and Effective Outreach
Part 7: Message from Hawaii's COFA Community Leaders