Legionella (Legionnaires' Disease)
Last Updated on June 22, 2018
[caption id="attachment_12665" align="alignnone" width="500"]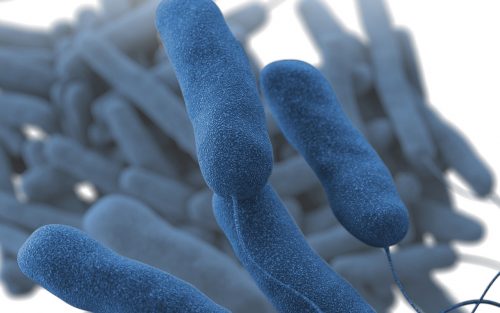 Photo Credit: CDC
[/caption] The Hawaii State Department of Health (DOH) is currently investigating cases of Legionella on Oahu.  Legionellosis is caused by the bacterium, Legionella. People typically get sick 2-10 days after they breathe in tiny droplets of water in the air containing the bacteria. The bacteria can be found in many places in the environment, such as plumbing systems and hot water tanks, air-conditioning cooling towers, fountains, and whirlpool spas. Read more about Legionella on our
Legionella webpage
Hawaii Department of Health Legionellosis Factsheet
(PDF)
Cases and outbreaks of legionellosis are often associated with hotels and resorts, long-term care facilities, hospitals, cruise ships and other structures that have large, complex water systems and use aerosol-generating devices. Nationally, over 20% of reported cases of Legionnaires' disease are travel-related. People at increased risk for infection include;
Age ≥ 50 years
Smoking (current or historical)
Chronic lung disease such as asthma, COPD
Underlying illness such as diabetes, renal failure or hepatic failure
Immunocompromised due to disease or medications
Legionella can be found in the environment. The key to minimizing risk of legionnaires disease and reducing growth and spread of legionella is by periodic draining, cleaning and maintenance of water systems, shower heads, hot tubs, decorative fountains.
What Clinicians Need to Know about LEGIONNAIRES' DISEASE
Legionellosis is a Urgent category reportable disease in Hawai'i. Hawaii Health Care Providers should report cases of legionellosis by calling (808) 586- 4586 followed by a written report
Communicable Disease Report
(PDF) by mail or fax to the Disease Investigation Branch or the applicable District Health Office within three days; respective mailing addresses and fax numbers are listed on the Communicable Disease Report form.