Home

News & Updates
January 11, 2021
WIC WAIVERS TO CONTINUE UNTIL FURTHER NOTICE
WIC waivers have been extended by USDA.  Due to the waivers, Hawaii WIC clinics are able to provide all services remotely by phone, mail and electronic correspondence. Call your WIC clinic directly with any questions.
The waivers allow some flexibility in the allowed food list. During this time when it might be hard to find what you need at the stores, we want to help you buy the WIC foods on your eWIC account.
Trays of 6 and 18 eggs are temporarily allowed when trays of 12 eggs are not available.
Boiled eggs are allowed when trays of 12 eggs are not available.
Multi-packs of juice boxes or individual juice cans when 46-48 oz containers are not available.
14 ounce silken, medium firm, firm, or extra firm tofu when 16 ounce tofu is not available.
To check if a brand is WIC allowed, please use the WICShopper App to scan the UPC code. Check back here for more food options soon.
August 27, 2020
Maui WIC Update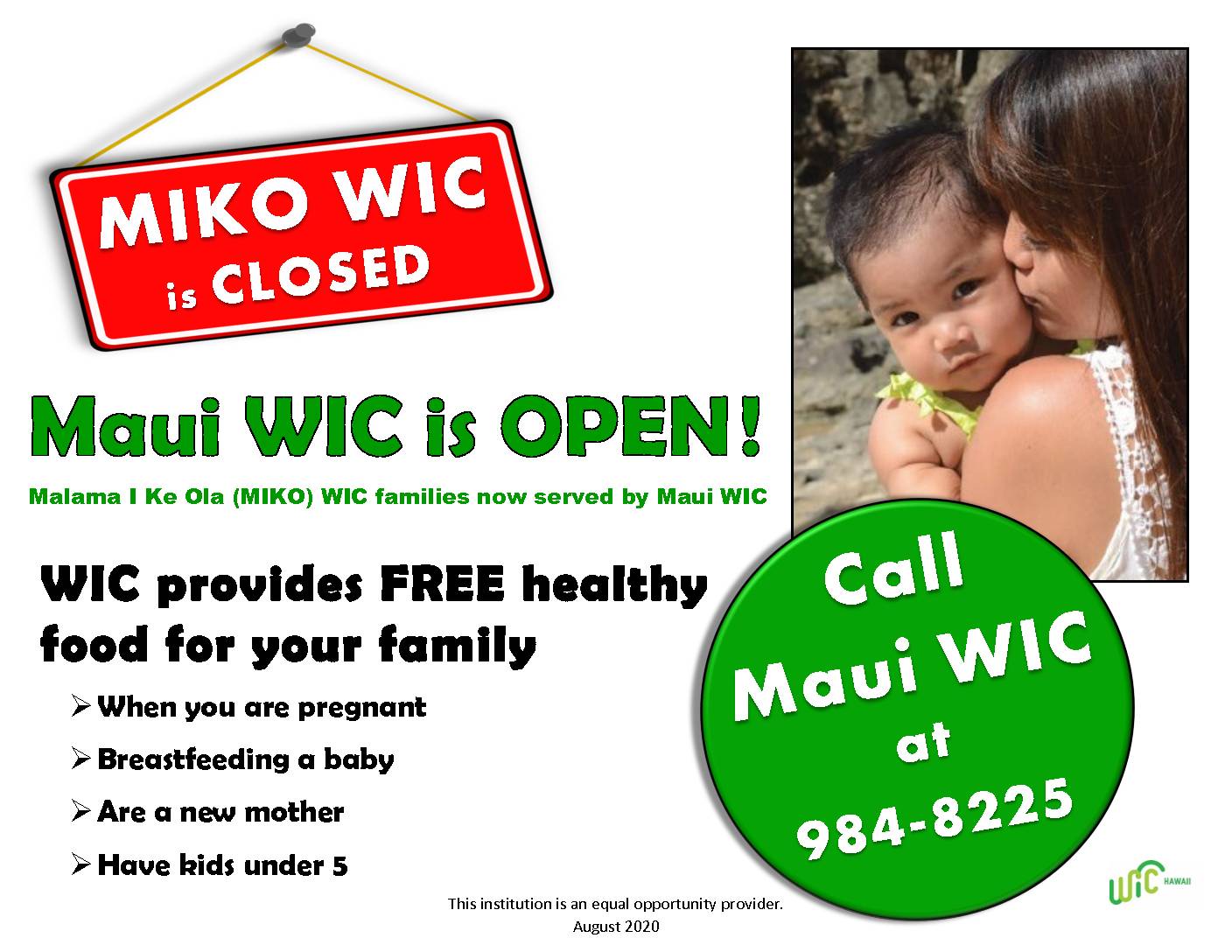 Effective August 24, the staff at the Maui WIC office will be providing your WIC services.  Staff will be contacting you for your next appointment.
If your benefits run out and you have not heard from the Maui WIC staff, or if your contact information has changed, please call the Maui WIC office at (808) 984-8225.
---
October 24, 2019
Visit our eWIC page!
WIC Shopping made easy with the free WICShopper App!
I Have WIC
Welcome to WIC! Below are information and documents that are important for you and your family.
Watch the Hawaii WIC orientation video to learn about how to use your benefits at the store.
For each enrollment or re-enrollment, the clinics must give you a copy or access to these documents.
How to Order Special Formula from Longs Drugs
Public Resources
Food Recall Alerts
Loving Support
Zika Virus Updated 4/14/2016
Job & Career Opportunities
Links
Nutrition 
Oral Health
Physical Activity
Other USDA Programs
Tobacco, Alcohol & Drugs
Child Support (General)
___________________
_________________________________________________________________________
Women, Infants, & Children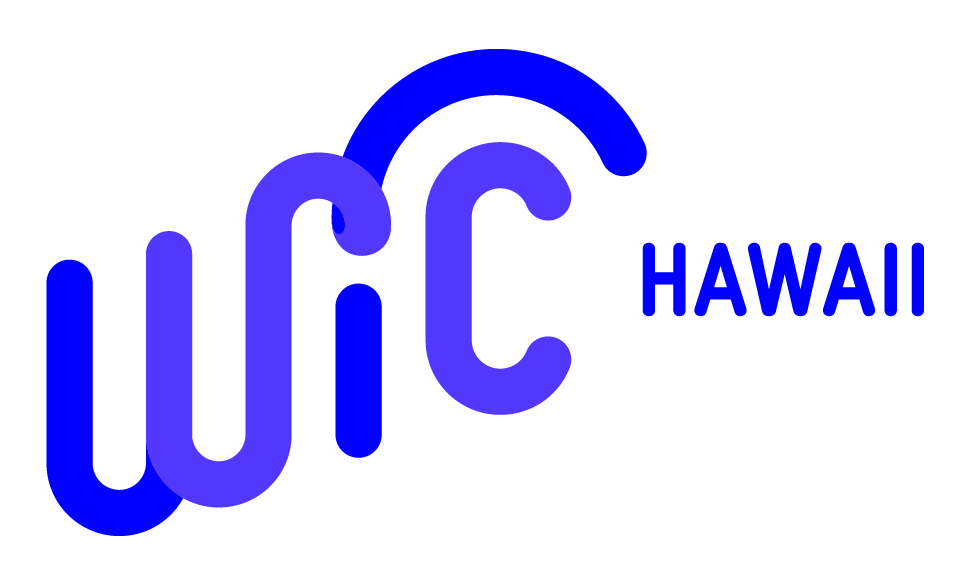 The Special Supplemental Nutrition Program for Women, Infants and Children (WIC), is a federally funded program which provides Hawaii residents with nourishing supplemental foods, nutrition education, breastfeeding promotion and health and social service referrals. The participants of WIC are either pregnant, breastfeeding, or postpartum women, and infants and children under age five who meet income guidelines and have a medical or nutritional risk.