Ola Lokahi Newsletter – November 2018
Posted on Nov 21, 2018 in Ola Lokahi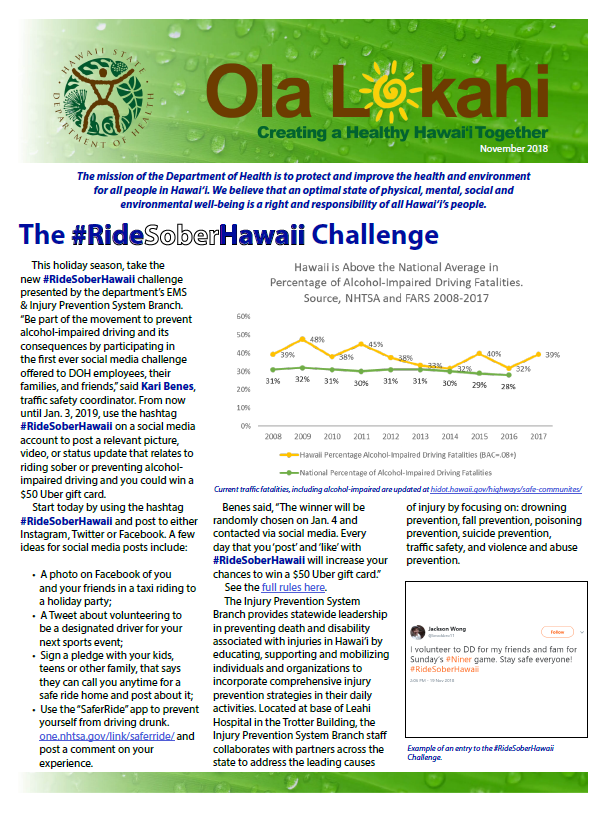 The #RideSoberHawaii Challenge
This holiday season, take the new #RideSoberHawaii challenge presented by the department's EMS & Injury Prevention System Branch and you could win a $50 Uber gift card. Open the PDF to read more.
What you can do about opioid abuse
Opioids are prescribed frequently for pain and are potentially addictive.
In 2015, there were enough opioid prescriptions in the U.S. to medicate every adult for three weeks. If you have opioids, store them in a secure place and dispose of them properly as soon as your treatment is done. Open the PDF to read more.
Exploring health issues faced by Hawai'i's transgender youth
The Hawai'i Sexual and Gender Minority Health Report 2018 findings showed that transgender youth experience negative health outcomes in terms of mental health, violence, substance abuse and support at home. Open the PDF to read more.