Meeting the Needs of Oahu's Chronically Homeless
Posted on Apr 1, 2015 in Ola Lokahi
Taking care of those without a home is a growing challenge.  It is estimated that for every 100,000 residents in Hawaii, about 45 are homeless. Those who are chronically homeless often have mental health disorders and/or struggle with substance abuse. This makes these individuals especially vulnerable and in need of support.
While others may look upon these individuals with disdain, the Hawaii State Department of Health's Alcohol and Drug Abuse Division has been trying to help these individuals.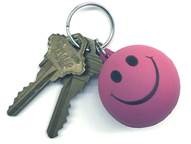 Thanks to a $2.1 million grant from the U.S. Substance Abuse and Mental Health Services Administration, the Department of Health is providing supportive housing services to individuals on Oahu who are chronically homeless and experiencing substance abuse or co-occurring substance abuse and mental health disorders.
"Our aim is to substantially reduce costs by housing clients first, then provide them with wrap around services.  The model we are implementing is new to Hawaii, but its success in other states shows improved treatment outcomes for those suffering from mental illness and substance abuse and an improved quality of life for individuals who had been homeless for years," said Errol Kia'i Lee , Alcohol and Drug Abuse Division's Hawaii Pathways Project Coordinator.
The three-year program began last year, and so far has reached out to serve 116 individuals who are chronically homeless. The program is based on the Pathways Housing First model, a national best practice and the only evidence-based program recognized by the National Registry of Evidence-Based Programs and Practices that provides comprehensive housing and treatment services without preconditions of the individual's alcohol or drug use. The Pathways Housing First model provides housing and comprehensive housing support services such as intensive outreach and case management, vocational, mental health, and peer support.