Hawaii: Best Nursing Homes in the Nation
Posted on Mar 9, 2015 in Ola Lokahi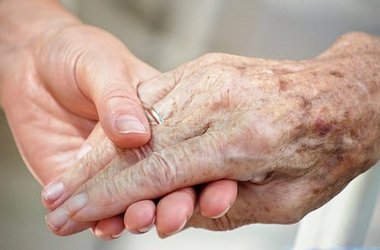 Hawaii has the highest percentage of top-rated long-term care facilities in the nation, according to the U.S. Centers of Medicare and Medicaid Services (CMS), despite the federal agency's increased stringent standards and a recently revised rating system.
According to CMS's website Nursing Home Compare, 18 of Hawaii's 46 nursing homes, or 39 percent, received five stars, the system's highest rating. Ratings for individual long-term care facilities are available at www.medicare.gov/nursinghomecompare/search.html.
The federal government's change to stricter standards resulted in about a third of the nation's facilities receiving lower scores, and this underscores the quality of Hawaii's nursing homes.
Hawaii's nursing homes were among the best in the nation in a number of categories, including having the lowest percentages of short- and long-stay residents who were receiving antipsychotic medications; the lowest percentage of high-risk, long-stay resident with pressure ulcers or bedsores; one of the lowest percentages of long-stay residents who experienced one or more falls that resulted in a major injury; and one of the lowest rates of short-stay residents who reported moderate to severe pain.
The Hawaii State Department of Health conducts the inspections of long-term care facilities on behalf of CMS and the results of these inspections contribute to the facilities' overall rating by CMS. It is important to note that at times the standards of the Hawaii State Department of Health inspectors have exceeded that of the federal standards, and at other times, the federal standards have exceeded those of Hawaii's inspectors. Regardless, CMS and the state work together to ensure residents in Hawaii's long-term care facilities are receiving quality care, as attested to by Hawaii's top-rating.