COMMUNICABLE DISEASE AND PUBLIC HEALTH NURSING SERVICES
---
Public health nursing is the practice of promoting and protecting health by using knowledge from nursing, and both natural and social sciences (American Public Health Association, Public Health Nursing Section, 2014). All public health nurses (PHN) are registered nurses who engage in individual case finding and follow through, health guidance and teaching, and liaison with community health and related services. They provide direct and/or indirect nursing care to promote health, prevent illness and treat disease.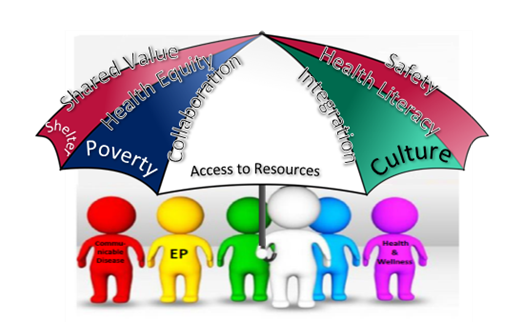 PRIORITY AREAS OF SERVICE:
Health and Wellness of Communities:
Working with high risk population in the 0-6 age group, school-aged students and kupuna.
Emergency Preparedness and Response:
Collaborating with stakeholders to help build community capacity in creating a foundation of preparedness that includes addressing the needs of vulnerable populations in public health emergencies and in all phases of disaster: Preparedness, Response, Recovery and Mitigation.
Communicable Disease:
Working toward prevention and control of Tuberculosis (TB), Hansen's Disease (HD), STD/HIV/AIDS, and vaccine preventable diseases by collaborative partnership with TB Branch, Hansen Disease Community Program, Harm Reduction Services Branch, and Immunization Branch through screening, early identification, outreach, vaccination and treatment.
TB Skin Test Clinic:



TB Skin Test and Risk Assessment by appointment only.
Bring photo ID (driver's license, passport, etc.).
Minors: Legal guardian to complete and sign TB-1 registration form and accompany minor to the clinic.
Must be able to return to the clinic for TB skin test reading, for the clearance letter.
Contact Information:


Kauai Public Health Nursing Office
3040 Umi St.
Lihue, HI 96766
(808) 241-3387 (office); (808) 241-3556 (fax)

For more information see DOH website:
Health Resources Administration