COMMUNICABLE DISEASE AND PUBLIC HEALTH NURSING SERVICES
---
The Public Health Nursing section is focused on achieving their mission—through excellence in public health nursing practice, we will empower communities to support a healthier, safer, and higher quality of life for all.
Public health nursing is the practice of promoting and protecting the health of populations using knowledge from nursing, social, and public health sciences.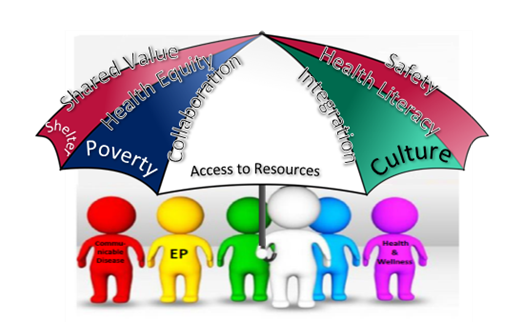 Public Health Nurses provide the following services:
Facilitate healthy lifestyles and disease prevention across the lifespan of target populations.
Partner with communities to improve their health based on their needs.
Plan for and respond to disasters and public health emergencies.
Prevent and treat the spread of communicable diseases such as Tuberculosis, Hansen's disease, and vaccine preventable diseases.
Offer health consultation to public and private schools, preschools, and childcare facilities.
Request for Nursing Services Form
Tuberculosis (TB) Clearance:
Form TB-1 needs to be completed (2 pages) and delivered to the Public Health Nursing section of the Kauai District Health Office or faxed to (808) 241-3556. Copies of Form TB-1 are available outside the Public Health Nursing section of the Kauai District Health Office or may be printed at home.
After submitting a complete Form TB-1 to the PHN section, public health nurses will review Form TB-1 to determine if a TB skin test is needed or risk assessment for clearance. Based on the review, you will receive a phone call from staff to schedule a TB test or pick up your TB clearance letter.
TB Skin tests are by appointment only — Public Health Nursing staff from KDHO will call you to schedule a TB test after submission of Form TB-1.
Bring photo ID (driver's license, passport, etc.)
For minors, a legal guardian needs to complete and sign Form TB-1 and accompany minor to the clinic
Must be able to return to the clinic for TB Skin test reading for clearance letter
Form TB-1
Other TB Testing sites throughout the state
Contact:
Public Health Nursing
Kauai District Health Office
3040 Umi St.
Lihue, HI 96766
Phone: (808) 241-3387
Fax: (808) 241-3556
Office Hours: 7:45am – 4:30pm
*Public Health Nursing is on the first floor of the two-story building