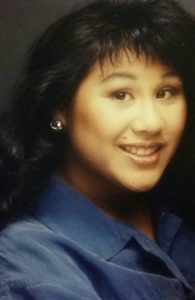 The Emergency Medical Services & Injury Prevention System Branch (EMSIPSB) is pleased to announce the appointment of Tammie Healani Hoapili Smith, MPH as the  and Public Health Educator for the Branch's Centers for Disease Control and Prevention (CDC), Data-Driven Prevention Initiative (DDPI) grant for the study and prevention of opioid abuse.  Tammie is a graduate of the Kamehameha Schools – Kapalama campus.  She is a Native Hawaiian Health Scholar and received her MPH from the University of Hawaii in Maternal and Child Health.  She brings more than 20 years of experience with social services programs across Hawaii in both the non-profit and government sectors to the project.  She received a certificate of recognition as one of Hawaii's Outstanding Advocates for Children and Youth.  The Hawaii Department of Health (DOH) opioid initiative is very lucky to have Tammie as the grant coordinator. Her expertise will be invaluable to the project said Therese Argoud, MPH, EMSIPSB Section Manager.  Dan Galanis Ph.D, principle investigator, echoed these thoughts.
Please welcome Tammie to the Branch.
Dr. Alvin C. Bronstein, EMSIPSB Branch Chief.