Hawaii BRFSS Data Access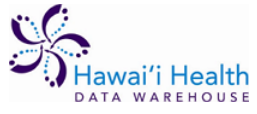 The HHDW was established by the Hawaii Department of Health (DOH) to standardize the collection and management of Hawaii's health data, and support monitoring progress towards state and national health goals.  This site serves as a centralized data repository on a variety of health topics and is used by the DOH, policy makers, community members, and other stakeholders to assess our collective progress in improving the health of Hawaii's residents.  The HHDW can provide you with the latest health reports and data, report highlights, news and current updates, along with tips and instructions for use.
Depending on your data needs, BRFSS data is available to the public in 3 levels:
Build Your Own Report – The Hawai'i Health Data Warehouse houses the state BRFSS data and provides an interactive data analysis tool that allows individuals to access data and demographic information from a variety of public health surveys, including BRFSS. The tool allows users to build custom reports and download results at no cost and requires no formal approval.
Custom Reports – If you are unable to find the information that you need, you may submit a data request to HHDW.  These requests include small or limited data analyses, excluding lengthy reports or complex statistical analyses.  Data requests are subject to review and approval, and may require some processing time (average wait period: 2-3 weeks).
Record-level data sets to conduct your own analyses or research are available in two ways.
• The Centers for Disease Control and Prevention (CDC) offer record-level BRFSS data for download here with no prior approval needed.  However, these datasets only include BRFSS core questions and modules.
• To obtain a de-identified, record-level, limited data set that includes Hawaii state added questions, please visit the HHDW record-level data request web page for instructions and submit a Proposal Approval Form, Data Use Agreement Form, and Data Sharing Agreement Form to [email protected]. Requests are subject to review and approval, and require extensive processing time (average wait period: 4-6 weeks).
For general questions or comments about BRFSS, please call (808) 586-8051.

For questions about accessing Hawaii BRFSS data, please contact the Hawaii Health Data Warehouse.
E-Mail: [email protected]
Phone: (808) 956-2862