Preventing Youth Smoking
Youth and young adults  make up the majority of all new smokers throughout the U.S. Cigarette companies look to young people as replacement smokers.  While youth smoking rates have declined in Hawaiʻi, the drop has been much less among girls. Smoking rates among native Hawaiians remain above national averages. Review Youth and Tobacco Use by CDC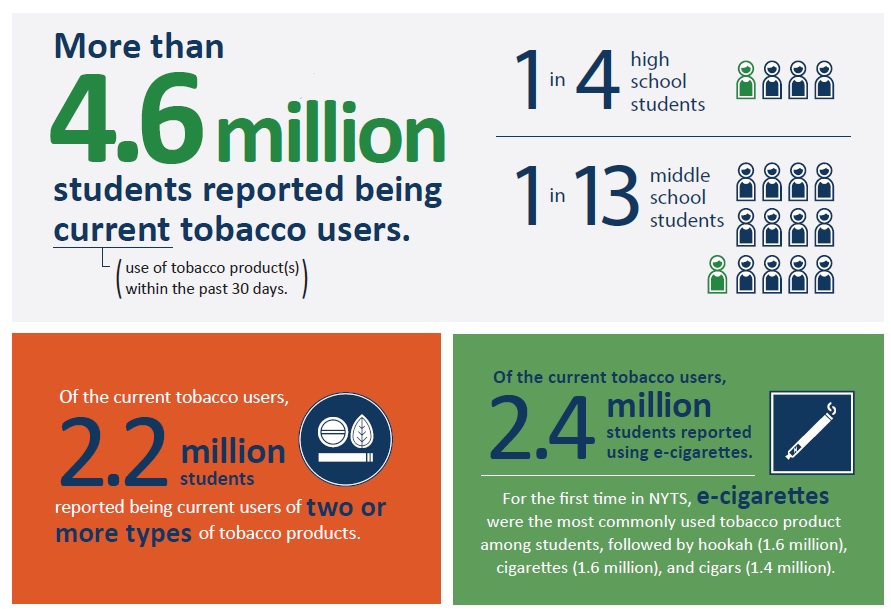 ---
New Products
The tobacco industry continues developing new products such as smokeless tobacco and candy and fruit-flavored cigarillos that entice youth to try tobacco.  A new challenge is the rising popularity of electronic smoking devices also known as e-cigarettes which dispense flavored nicotine vapor yet are not covered by most no smoking laws.  Between 2011 and 2013 the number of U.S. youth who had never smoked a cigarette but used electronic cigarettes tripled to 263,000 .
What are Electronic Cigarettes?
Fact Sheet: "Understanding Youth Vaping in Hawaii"
E-cigarettes, also known as electronic smoking devices (ESD) and vaporizer cigarettes, are battery-operated devices that emit doses of nicotine and non-nicotine vaporized solutions that are inhaled. In Hawaii the sale and use of ESD by minors under 21 is prohibited.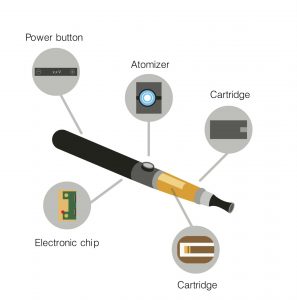 While their manufacturers say they are an alternative for tobacco smokers who want to avoid inhaling smoke, critics say too little is known about the safety of ESDs because they are not regulated.  The emitted aerosol is not harmless water vapor can contain heavy metals, ultrafine particulate, and cancer-causing agents like acrolein
There is currently no regulation of the liquids used in ESDs. So, there are no accepted measures to confirm their purity or safety. While China produces about 95% of the world's e-cigarettes, there is little oversight over manufacturing or quality control. A 2014 New York Times study found some lower-end Chinese operations either had no safety testing equipment or specialized in counterfeiting established ESD brands, often with cheaper parts.  One research study found e-cigarette vapor contained hazardous nickel and chromium at four times the level they appear in traditional cigarette smoke.
Poisonings have resulted among users and non-users due to ingestion of nicotine liquid, absorption through the skin, and inhalation.  E-cigarette exposure calls to poison centers increased from one per month in September 2010 to 215 per month in February 2014, and over half of those calls were regarding children ages 5 and under.
Of great concern are the wide range of ESD candy-flavors that appeal to youth.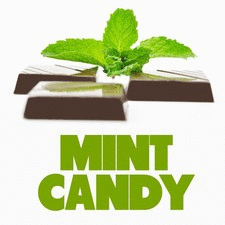 E-cig flavorings
From 2011 to 2014, past 30-day use of e-cigarettes increased nine-fold for U.S. high school students (1.5% to 13.4%) and more than six-fold for middle school students (0.6% to 3.9%).  Almost one-third of a UH study sampling of Hawaii ninth- and 10th-graders reported using ESDs last year, more than double the percentage of U.S. high schoolers surveyed in a national study.
New Hawaii state laws ban the sales of ESD to anyone under 21 and prohibit their use where ever smoking is currently banned.
On April 24,2014  the U.S. Food and Drug Administration proposed measures  that would ban the sale of e-cigarettes to consumers younger than 18, but would not restrict flavored products, online sales or TV advertising.  If finalized, companies would be required to submit new and existing products to the FDA for approval. They would have two years to submit their applications from the time the rule goes into effect.  Many public health advocates feel the regulatory scope is too limited.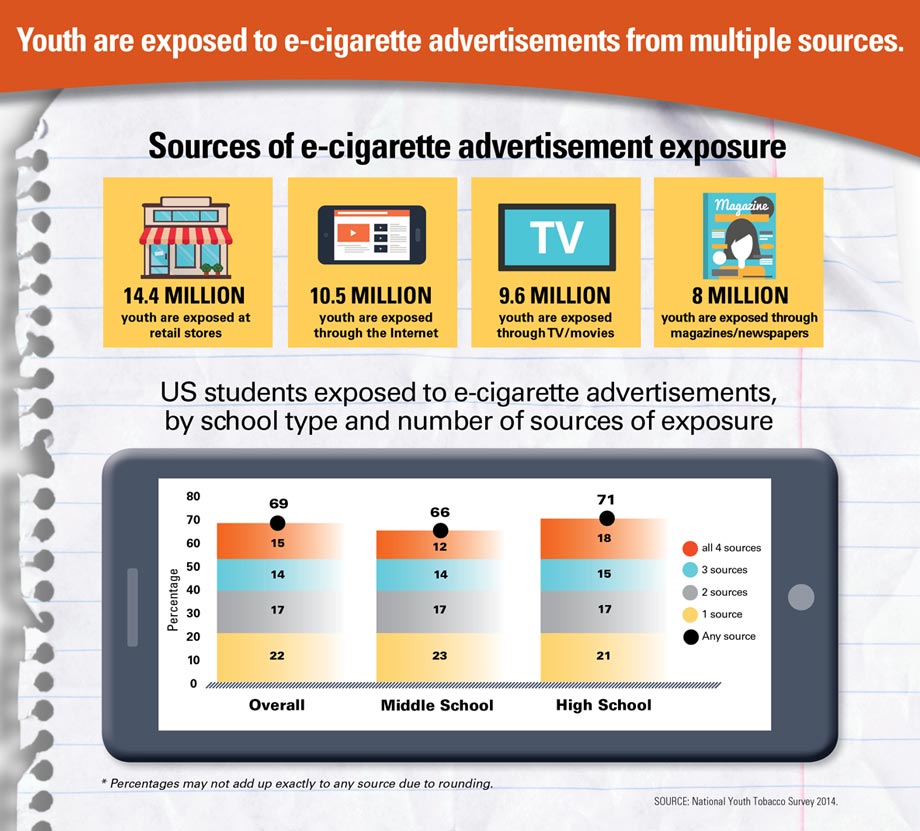 U.S. teens are likely to use e-cigarettes because of online advertisements, according to a new study. "E-cigarette ads use many of the same themes used to sell cigarettes and other conventional tobacco products, such as independence, rebellion and sex," said lead study author Dr. Tushar Singh of the Office on Smoking and Health at the U.S. Centers for Disease Control and Prevention in Atlanta.
With Americans puffing less each year, the cigarette industry sees ESDs and other smokeless products as financial saviors. In the United States, e-cigarette sales have grown at an annual rate of 115 percent in the 2009-12 period. It is estimated that global e-cigarette market could increase to $10 billion by 2017. Some analysts even predict that e-cigarette use will eclipse that of combustible cigarettes in ten years., motivating giant tobacco and other non-cigarette companies to market this product.
Steven Colbert – Octoer 7, 2015
Youth Tobacco Education
Although only two percent of smokers are teenagers, the tobacco companies spend 50% of their advertising money targeting these young consumers. TPEP supports a number of youth-focused initiatives including:
Ongoing monitoring of tobacco use trends and health safety issues that affect youth,
Developing education and policy projects to combat tobacco promotional campaigns,
Supporting youth-led prevention campaigns promoting healthy behaviors.
Female Smoking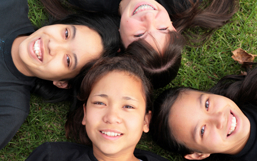 There was a substantial decline in smoking rates among female high school students between 2000 and 2015 from 27.7% to 9.7%.  Among female middle school students the rate halved from 6.3% in 2003 to 3.2% in 2015.
2013 Hawaii Youth Tobacco Survey
Hawaiian Youth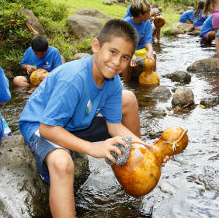 Hawaii's overall youth rates are lower than national averages. Yet smoking rates among Native Hawaiians youth are generally higher than other ethnic groups. In 2015 19.2% of native Hawaiian high school students smoked compared to 11.6% for Caucasians, 8.0% for Filipinos and 5.6% for Japanese students.
Hawaiʻi Health Data House; Youth Tobacco Prevalence – Current Tobacco Use
Tobacco Use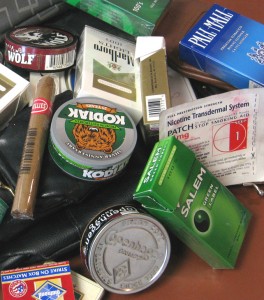 From 2000 to 2014 use of any tobacco products by high school students showed a steady decline from 27.1% to 11.0%. However smokeless tobacco use showed little change from 3.4% in 2000 to 3.1% in 2015.
Hawaiʻi Health Data House; Youth Tobacco Prevalence – Current Tobacco Use
---
Tobacco Prevention & Education Program – 1250 Punchbowl St. Rm 217- Honolulu, HI 96813
Phone: (808) 586-4613 / Fax: (808) 586-8252
---