Governor Ige signs stay-at-home order for entire state effective March 25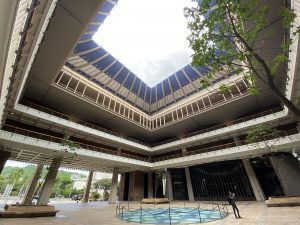 Governor David Ige signed a stay-at-home order, calling on everyone in the state to stay at home and work from home from Wednesday, March 25, to Thursday, April 30. This "aggressive action" is his third supplementary proclamation to tackle the outbreak of COVID-19 that has been gripping the United States and prevent its spread in Hawaii.
Essential workers are exempt from the order, which complements similar orders issued by Honolulu Mayor Kirk Caldwell and Maui County Mayor Mike Victorino over the weekend.
To ensure that the state continues to provide essential, core services, there are exemptions in the following categories:
healthcare services
grocery stores and pharmacies
food production and farming
public and private schools [removed in a later proclamation]
restaurants offering take-out services
hotels and motels
construction
essential government functions
Residents will be able to leave their homes for various needs, including the following:
getting healthcare
purchasing food, medicine, or gasoline
medicine and gasoline
taking care of the elderly, minors, and those with disabilities
returning to a place of residence outside of Hawai'i
picking up educational materials for distance learning
receiving meals and any other related services
outdoor exercise (including surfing, swimming, and walking pets)
Non-compliance would be a misdemeanor punishable by a fine of up to $5,000, or up to one year in jail, or both.
For questions about exemptions, email [email protected]. Those who would like to volunteer ideas or resources to assist in the response effort should email [email protected].
Governor Ige also announced the state is extending tax deadlines for the Hawai'i 2019 individual and corporate income tax filing and payments, from April 20 to July 20.
You can learn more about the COVID-19 outbreak at the DOH website:
health.hawaii.gov/covid19.
Go here to learn more about how to protect yourself and your family during the COVID-19 outbreak:
health.hawaii.gov/prepare/protect-your-family/prevention-and-preparedness-during-covid-19-outbreak