Governor announces first phase of re-opening the economy as new COVID-19 cases drop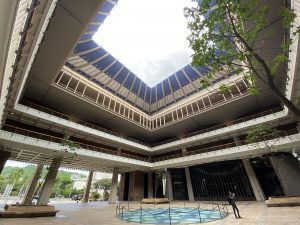 Governor Ige announced a slight loosening of restrictions in the statewide stay-at-home order that was implemented in late March to control the spread of COVID-19. The new rules, part of the 7th Supplementary Emergency Proclamation, authorizes the first group of businesses to re-open since the pandemic forced the temporary closure of non-essential businesses across the state on March 25.
Although the stay-at-home order is still in effect, this move is part of the state's shift from "stay at home" to "safer-at-home" as the number of new cases of COVID-19 dip into low digits thanks to widespread compliance with social distancing across Hawaii.
Under Phase 1 of the state's re-opening, the following businesses and operations can re-open starting May 7, 2020.  However, everyone is advised to check the restrictions in place in each county, as they may differ.
Agriculture (non-food), such as landscape, ornamental plant growers, and nurseries
Auto dealerships
Car washes
Childcare services, licensed or authorized under the law
Pet grooming services
Observatories and support facilities
Retail and repair services, such as apparel, florists, watch & surfboard repair

Note: retail does not re-open in City & County of Honolulu until May 15, and retail and most repair will not re-open in Maui County.

Shopping malls, limited to retail and repair services

Note: shopping malls are not reopening in Maui County.
The Governor emphasized that these openings were based on the businesses' ability to keep both employees and customers safe and to continue following social distancing guidelines. This means they must implement physical distancing requirements such as capacity limits and ensuring 6 feet or more between individuals using floor markings and signage. The should also limit in-person work when possible, reduce the number of high-touch surfaces and objects, and communicate health and safety protocols to all employees, customers, and visitors.
You can learn more about the COVID-19 outbreak at the DOH website:
health.hawaii.gov/covid19.
Go here to learn more about how to protect yourself and your family during the COVID-19 outbreak:
health.hawaii.gov/prepare/protect-your-family/prevention-and-preparedness-during-covid-19-outbreak