Governor Ige orders mandatory 14-day quarantine for all inter-island travel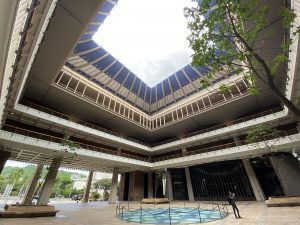 In order to strengthen measures to control the spread of COVID-19 in the State of Hawaii, Governor David Ige issued a supplementary proclamation requiring all residents and visitors traveling between any of the islands in the state to self-quarantine for 14 days, effective April 1. This follows a mandatory 14-day self-quarantine order for all visitors and residents arriving in Hawaii from the U.S. Mainland, U.S. territories, or other countries.
All persons traveling inter-island will be required to fill out and sign an Inter-island Declaration Form that includes their name, residential address, contact telephone number, destination information, and purpose of travel.
"Self-quarantine" means travelers must remain in their hotel rooms, obtain food by delivery, and not receive visitors. Once they return to their island of residence, they are not subject to quarantine but will be required to wear appropriate gear (e.g., face masks) and follow social distancing requirements.
There are limited exceptions to the inter-island self-quarantine order:
People traveling inter-island to perform essential functions are not subject to self-quarantine when performing essential functions.
Those traveling for medical or health care are not subject to self-quarantine, as long as they wear appropriate protective gear and follow social distancing requirements.
Failure to follow this order is a misdemeanor punishable by a maximum fine of $5,000, or imprisonment of not more than one year, or both.
State officials acknowledge that measures like this are extreme, but are necessary to "flatten the curve" of the COVID-19 outbreak and help the state recover more quickly.
You can learn more about the COVID-19 outbreak at the DOH website:
health.hawaii.gov/covid19.
Go here to learn more about how to protect yourself and your family during the COVID-19 outbreak:
health.hawaii.gov/prepare/protect-your-family/prevention-and-preparedness-during-covid-19-outbreak