New Technologies
---
New Technologies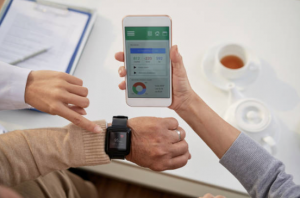 Inventive medical devices can help people with a spinal cord injury become more independent and more mobile. Some devices may also restore function. These include:
Modern wheelchairs. Improved, lighter weight wheelchairs are making people with a spinal cord injury more mobile and more comfortable. For some, an electric wheelchair may be needed.
Computer adaptations. For someone with limited hand function, computer adaptations may be helpful in operating a computer. Computer adaptations range from simple to complex, such as key guards or voice recognition.
Electronic aids to daily living. Essentially any device that uses electricity can be controlled with an electronic aid to daily living (EADL). Devices can be turned on or off by switch or voice-controlled and computer-based remotes.
Electrical stimulation devices. These sophisticated devices use electrical stimulation to produce actions. They're often called functional electrical stimulation (FES) systems, and they use electrical stimulators to control arm and leg muscles to allow people with a spinal cord injury to stand, walk, reach and grip.
Robotic gait training. This emerging technology is used for retraining walking ability after spinal cord injury.