Social Security
---
Social Security
Social Security Disability Benefits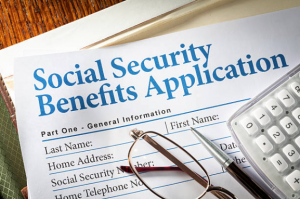 As medical expenses from hospital stays, long term rehabilitation, and adaptive devices piling up you may worry about your financial security.  If you can't work due to a spinal cord injury, it may seem impossible to pay your medical expenses.  There is an option that may help. You may be eligible for Social Security disability (SSD) benefits.
The two main Social Security programs that are able to provide financial assistance to people with disabilities are Social Security Disability Insurance(SSDI) and Supplemental Security Income (SSI).  Social Security Disability Insurance pays benefits to you and certain members of your family if you are "insured" meaning that you worked long enough and paid taxes.  Supplemental Security Income pays benefits based on financial need.
What is Social Security Disability Insurance (SSDI)?
SSDI benefits will be paid to a disabled worker and his or her family if the worker has earned credit for a certain number of pay credits under Social Security standards and if the workers earnings are lost or reduced due to the worker's disability.  Persons are considered
disabled if they have a physical or mental impairment which prevents them from working, and that disability is expected to last for at least twelve months or, to result in death.
Under SSDI government benefits, a worker is allowed to earn up to the "substantial, gainful activity level".  The dollar value of the subsidies and disability work expenses are subtracted from the gross earnings in determining whether work is "substantial, gainful activity".
Social Security will not automatically terminate SSD benefits if your earnings exceed the maximum allowance, but the amount of the excess earnings will reduce your monthly Social Security Disability check.  The Social Security Disability Program also offers a "trial work" program to test the ability of disabled persons to return to work without losing
benefits.  In most cases, the trial work period is limited to nine months, and is accumulated over your lifetime.
Can you receive both Workers' Compensation and Social Security?
If you are on workers' compensation, Social Security Disability payments will be reduced.  It does not matter if you live with your parents, a spouse, children or by yourself, you can still collect the full amount of Social Security Disability.  If the brain injury is so significant that a disabled person is unable to manage money, the Social Security Administration can designate a "representative payee" who is appointed by Social Security to assist.
What is Supplemental Security Income?
SSI payments are made monthly to disabled persons who have limited income and assets.
SSI benefits are generally available to families with incomes up to $24,000, and sometimes even a larger amount, depending on the number of people residing in the household and certain other factors.
For eligible children, SSI can mean up to $422 a month, perhaps more,depending on the family income.  In most states, children who qualify for as little as $1.00 of SSI are also eligible for free health care through Medicaid.
To learn more about SSDI and SSI visit https://www.ssa.gov/benefits/disability/or visit your local Social SecurityOffice. You may also call 1-800-772-1213 from 7am-7pm Monday through Friday.  If you are deaf or hard of hearing, you can call us at TTY 1-800-325-0778