Prevention Tips
Spinal Cord Injury
---
Spinal Cord Injury Prevention Tips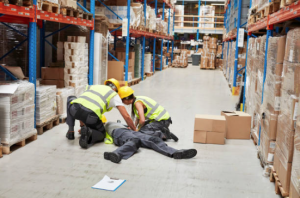 By increasing awareness and taking precautions most spinal cord injuries can be prevented. Below are some safety tips to lessen the likelihood of a spinal cord injury:
Water-Ocean Activities
Swim near a lifeguard and check with lifeguards on current conditions before swimming.
STOP, watch, and walk into the water.
DON'T dive headfirst into any unknown water.  You never know what's beneath the surface of the water. Water levels may have shifted, and the water is too shallow for diving.
DON'T jump or dive from a cliff, pier, jetty or bridge.
Avoid bodysurfing, bodyboarding or surfing straight "over the falls." Ride the shoulder.
In a "wipeout," land as flat as possible with your hands out in front of you.
While bodysurfing, keep an arm out in front of you to protect your head and neck.
When in doubt, DON'T DIVE, play it safe!
Falls
Exercise regularly to increase balance and flexibility
Have your doctor or pharmacist review your medications yearly
Get an annual eye exam
Make your home safer by removing throw rugs, clearing floors and hallways of clutter, and improving the lighting in your home and stairways.
Vehicles
Always wear a seatbelt
Avoid distractions, including texting, talking on the phone, eating, disruptive passengers or pets
Place children in seatbelts and/or age, height, and weight appropriate booster seats
Never drive after drinking alcohol
Sports
Always wear appropriate clothes, shoes, and safety gear when playing a sport
Learn proper techniques and movements used in different sports