Other Benefits
---
Other Benefits
What is Medicare?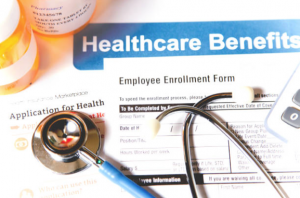 Medicare is a federal government program which provides benefits to elderly patients.  Most people over 65 are entitled to Medicare, Part A (hospital benefits) because they are eligible for Social Security retirement benefits.
When you enroll for Medicare Part A, you automatically are signed up for Medicare Part B (medical insurance) for which you have to pay a monthly premium. If you choose, you can refuse to pay for the Medicare Part B coverage.
You are also entitled to receive Medicare Part A benefits if you are under 65 and have been eligible for Social Security Disability benefits for at least 24 months. This is critically important coverage for individuals who have suffered a traumatic brain injury. If you are already receiving Social Security Disability benefits, you will automatically be enrolled in Medicare Part A and Part B beginning in the 25th month. You will not be charged a monthly premium for Part A if you are on Social Security Disability. If you refuse Medicare Part B medical insurance, then a Part B premium will be deducted from your monthly disability check. Medicare coverage will continue until you are no longer disabled.
The only long term care services Medicare will pay for is a Medicare certified skilled nursing facility, part time or intermittent home health care services or hospice care.
You cannot rely on Medicare to meet either nursing home or home health expenses on a long term basis for the catastrophically brain injured.
To learn more about Medicare visit: https://www.medicare.gov/
What is Medicaid?
Medicaid, also known as Medical Assistance, is a program that is administered by both the federal government and the individual state governments. Federal and state governments share the cost of Medicaid programs.
If a disabled person meets the eligibility requirements, Medicaid can provide medical care from any doctor, hospital or health care provider that participates in the Medicaid program. You need to contact the state agency that administers the Medicaid program to obtain an application.
Eligibility for Medicaid is based on income and the financial resources of the person and family applying.  There are two levels of eligibility for Medicaid: (1) categorically needed and (2) medically needed.
To be categorically needed, individuals or families must receive some type of supplement benefit such as Supplemental Security Income (SSI), Aid for Families with Dependent Children (AFDC), or general medical assistance.
If you qualify for Medicaid, the program will pay for skilled nursing
home care and home health care if you need skilled nursing services.
To learn more about Medicare visit: https://www.medicaid.gov/
What is Vocational Rehabilitation?
Vocational Rehabilitation are a series of services designed to facilitate the entrance into or return to work by people with disabilities or people who have recently acquired an injury or disability.
Typically, a person must have a physical or mental disability which creates an employment barrier.  The disabled person must also be reasonably expected to become more employable as a result of some rehabilitation services. The purpose of these programs is to attempt to rehabilitate and to gain employment.
Vocational rehabilitation services include medical and therapeutic services and physical and can include necessary surgeries, hospitalizations, prosthetic and assisted devices, eyeglasses, special
services, such as transportation or dialysis, diagnosis and treatment for mental and emotional disorders, physical therapy, occupational therapy and speech or hearing therapy.  The Office of Vocational Rehabilitation can also provide communication services, vocational training, financial support and transportation for those enrolled in the program.
To learn more about Vocational Rehabilitation Services in Hawaiʻi visit: http://humanservices.hawaii.gov/vr/