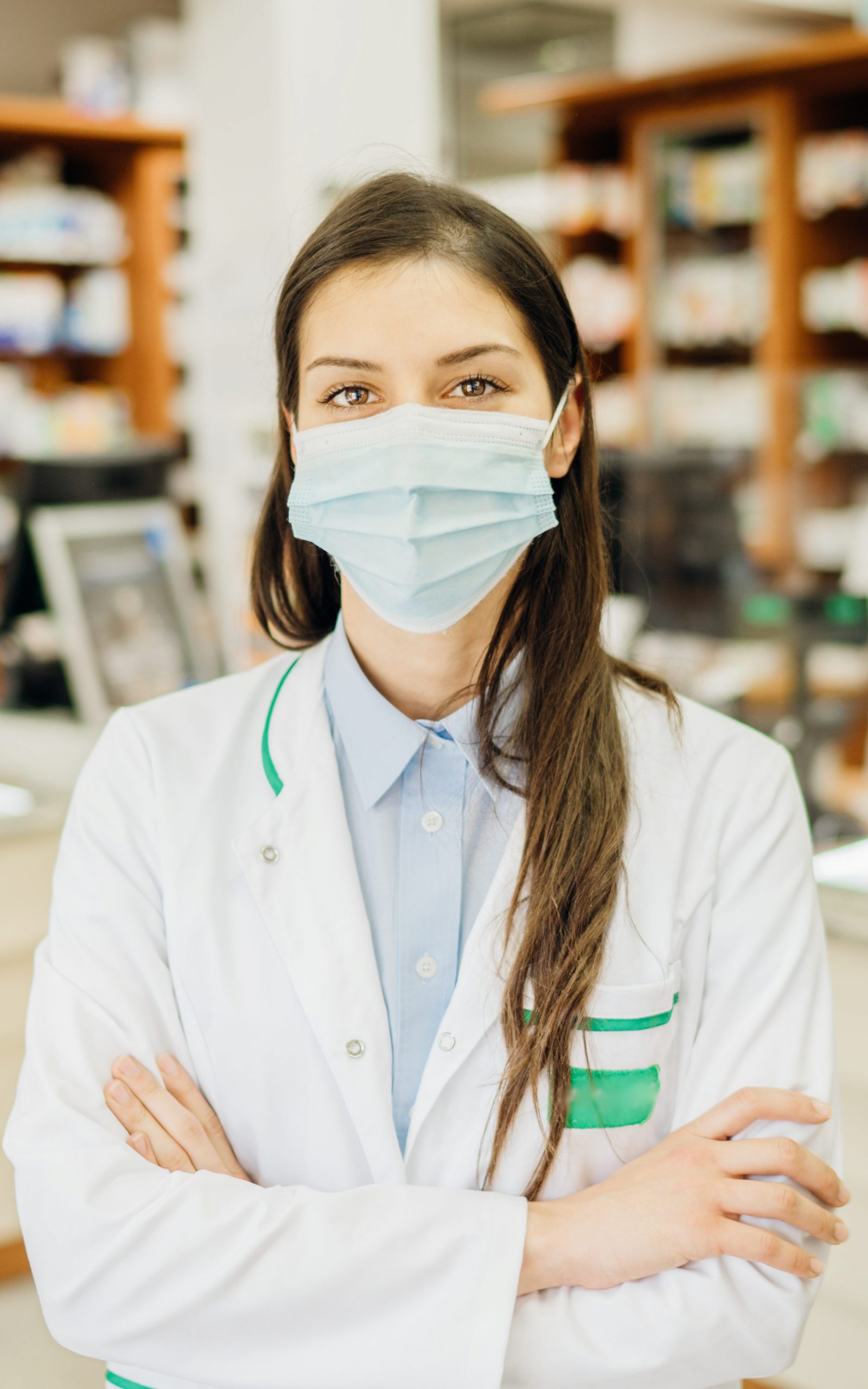 COVID-19 Overview
Pandemic Impact. To date, SARS-CoV-2 (the virus that causes COVID-19 disease) infection has resulted in >1 million deaths nationally, including >1,800 deaths in the state of Hawaii. COVID-19 may include mild symptoms, but may result in life-threatening disease in high-risk individuals, including pregnant women, newborn infants, persons >50 years old, or those with chronic heart or lung disease, diabetes, obesity, cancer, organ transplant, or immunodeficiency.
Prevent the Spread of COVID-19. If everyone were to take all steps to prevent the spread of COVID-19. this would help to lower COVID-19 transmission in the community, among family members, friends, co-workers, students, and further limit spread at religious, social and business gatherings. Elect to wear a mask when entering healthcare or long-term care facilities to protect patients and residents.
End of the COVID-19 Public Health Emergency (PHE): Based on current COVID-19 trends, the Department of Health and Human Services (HHS) is planning for the federal PHE for COVID-19, declared under Section 319 of the Public Health Service (PHS) Act, to expire at the end of the day on May 11, 2023. Since January 2021, the Biden-Harris Administration has made lifesaving treatments widely available, with more than 15 million courses administered. According to HHS, COVID-19 deaths have declined by 95% and hospitalization down nearly 91% due to the accessibility of vaccines and treatments. Access to these life-saving treatments and preventive methods remains a public health priority and therefore, access to COVID-19 vaccination and certain treatments, such as Paxlovid (ritonavir-boosted nirmatrelvir) and Lagevrio (molnupiravir), will generally not be affected beyond the end of the COVID-19 PHE.
The Hawaii Department of Health (HDOH) will continue to work with the U.S government (USG) to distribute treatments to healthcare facilities to allow for COVID-19 treatments to remain widely available and cost-free for our community while supplies last. If you are a healthcare provider seeking to procure and distribute USG-supplied COVID-19 therapeutics, please fill out this COVID-19 Therapeutics Provider Onboarding Form and our HDOH COVID-19 Therapeutics Team can assist you with the onboarding process.
Preventative Options for COVID-19
Vaccination: Essential preventive steps include staying up-to-date with your COVID-19 vaccinations and getting an annual flu shot; both dramatically lower the risk of hospitalization and death. Being up-to-date also protects elderly and other high-risk individuals. For answers to many COVID-19 vaccine questions and/or concerns, click here.
New Vaccines & Variants: New bivalent COVID-19 vaccines can provide protection against the  circulating. These updated vaccines are safe and effective, can lower the risk of "long" COVID, and the risk of hospitalization and death.
Pre-Exposure Prophylaxis: As of January 26th, 2023, Evusheld  is no longer authorized by FDA for use as pre-exposure prophylaxis in the U.S.
Therapeutic Management for Non-Hospitalized Patients with Mild-to-Moderate COVID-19 (Outpatient):
Outpatient Treatment of COVID-19: For adults who are at high risk of progression to severe disease, antiviral therapeutic options are available to reduce the risk of hospitalization or death. Oral Paxlovid or Intravenous Veklury are the preferred treatment options for high-risk adult patients with mild to moderate COVID-19 (see Table 2a.). Alternative treatments include oral Lagevrio if preferred treatments are not available. For additional information on COVID-19 Therapeutics, please refer to the Administration for Strategic Preparedness and Response (ASPR) webpage for more resources. NIH treatment guidelines for children are found here. The current therapeutics: Paxlovid, Veklury, and Lagevrio are expected to retain activity against all circulating variants based on current data.
Convalescent Plasma: The use of COVID-19 convalescent plasma with high titers of anti-SARS-CoV-2 antibody is FDA-authorized for treatment in immunocompromised patients.
Antibiotics and Corticosteroids Contraindicated: NIH Guidelines recommend against the use of systemic corticosteroids and/or antibiotics for the treatment of mild-to-moderate COVID-19 as there are higher risk of adverse events no demonstrated benefits to administering these medications in the absence of another indication. (see Table 2a. and CDC or HDOH advisory).
COVID-19 Therapeutic Product Expiration Dates: The U.S. FDA authorized an extension to the shelf life for certain lots of COVID-19 therapeutic products. The Searchable COVID-19 Therapeutics Database can be used to determine the extension of expiration dates for the following COVID-19 therapeutic products: bamlanivimab, bebtelovimab, etesevemab, Evusheld, Lagevrio (molnupiravir), REGEN-COV, and sotrovimab.
Note: Monoclonal antibodies currently NOT authorized for use (REGEN-COV, Bam/Ete, Sotrovimab, Bebtelovimab, and Evusheld) are routinely tested against newly emerging variants.
Resources for Healthcare Providers:
Prevent all Acute Viral Respiratory Infections:
Acute viral respiratory infections (ARIs) due to COVID-19, influenza and RSV increase during winter months. Remember to get your free annual flu shot, which can be administered at the same time as the new bivalent COVID-19 booster. Everyone eligible should receive a seasonal flu shot, a bivalent COVID-19 vaccine and take steps to prevent the spread of ARIs.
If exposed to a COVID-19 patient, or develop symptoms, then: self-test, wear your mask, consult a provider about treatment, and don't go to work until symptoms resolve.
Patients, Parents and Caregiver Resources:
If you test-positive for COVID-19, discuss possible treatment options with your healthcare provider or pharmacist.