6th Annual Language Access Conference
6th Annual Hawai'i Conference on Language Access – Wednesday and Thursday, August 7-8, 2016
"Ola Pono: Language Access in the Community Health Setting": The objectives of this conference were: to understand the need and requirements for linguistic accessibility in the health care setting, to learn about recent developments and best practices in medical interpretation and translation, and to develop networking opportunities for language access practitioners.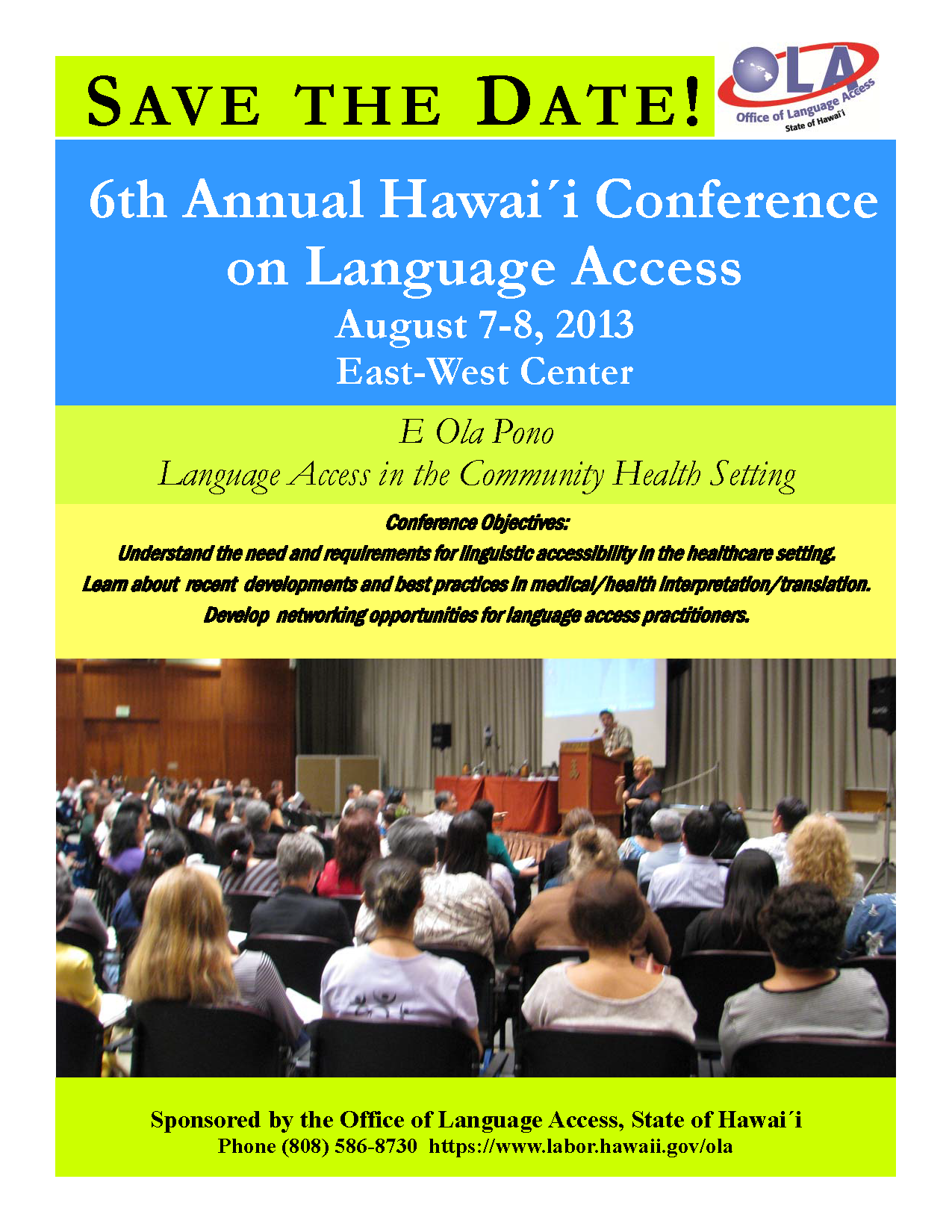 Click here for the 6th Annual OLA Conference Full Agenda.
Click here for Conference Speaker' Powerpoint Presentations.
Click here for the Conference Booklet.