5th Annual Hawaiʻi Conference on Language Access (August 22-23, 2012)
5th Annual Hawaiʻi Conference on Language Access – Wednesday and Thursday, August 22-23, 2012
"Ka Unuhi – Translation – Maximizing Quality and Minimizing Costs": This conference focused on issues related to the translation of vital documents, as required by both federal and state laws, which is one of the major language access issues faced by agencies and LEP communities across the county. In addition, this conference's purpose was to educate attendees about federal and state requirements and guidelines, the role of the translator and what other states are doing. Attendees exchanged ideas and stories about implementing and managing the document translation process, and learned about recent developments and challenges associated with the translation of vital documents.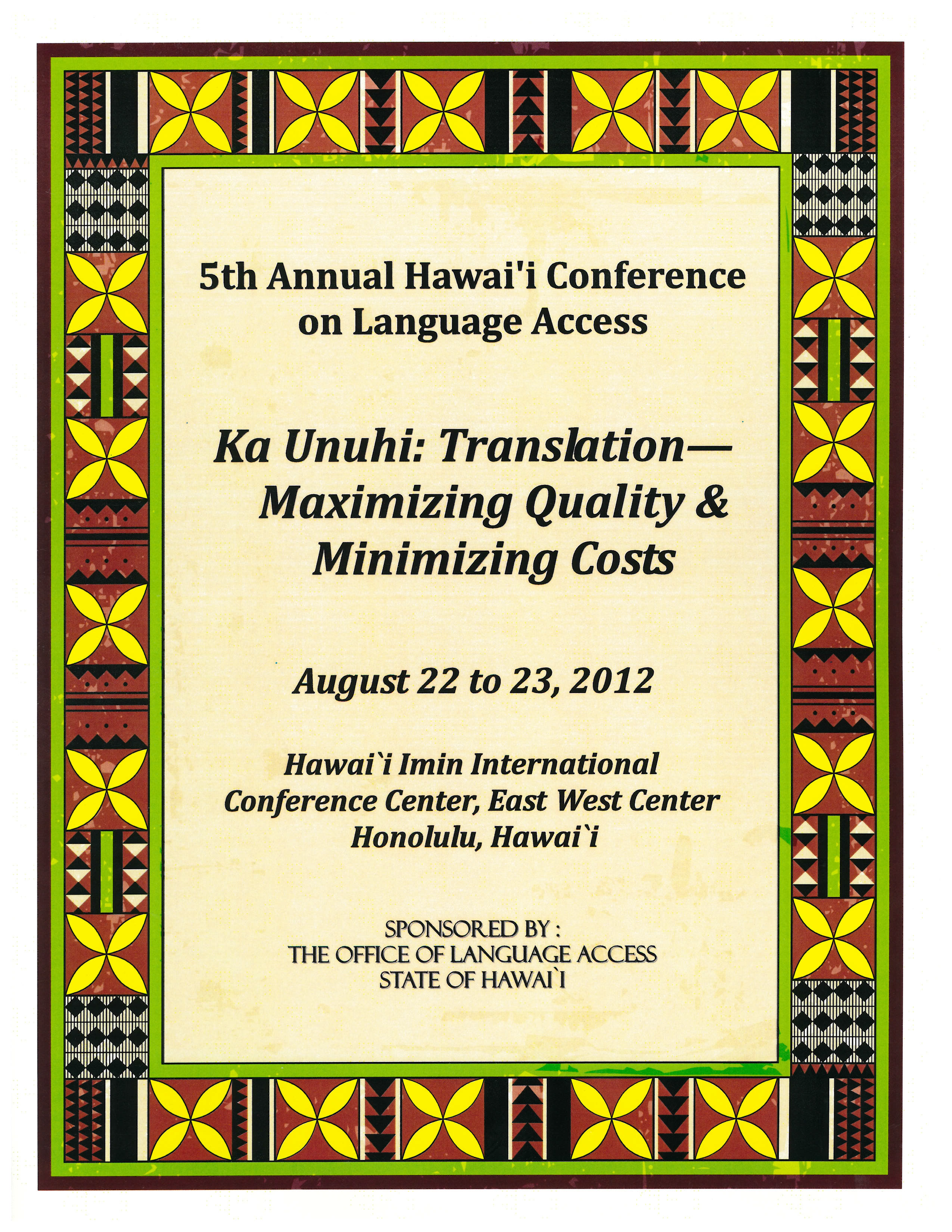 Click here for the 5th Annual OLA Conference Full Agenda.
Click here for Conference Speakers' PowerPoint presentations.
Click here for the Conference Booklet.