Retchel Oyao – Program Coordinator Child & Family Service
With the winter months approaching it can be tempting to snuggle up with your baby under some warm blankets. Here are some important tips to keep your infant under one year of age, safe while sleeping:
Always put baby on their back to sleep, even for naps. Do not allow your baby to fall asleep on their tummy during "Tummy time".
Keep your home and car smoke-free. Babies who breathe smoke or who sleep with those who smoke have a greater risk of unexpected death.
Be sure your baby's crib is safety approved, with a firm mattress and tightly fitting sheets. It is dangerous to let baby sleep on surfaces like adult beds, water beds, couches, recliners, and car seat. Pillows, stuffed toys, futons and comforters are dangerous in baby's sleep area. Babies need a firm sleeping surface that is free from soft items that could block their breathing. Sleep in the same room as baby, but not in the same bed. Sleeping with other people, even parents, sisters and brothers, puts baby at greater risk of unexpected death.
Child and Family Service Parent Line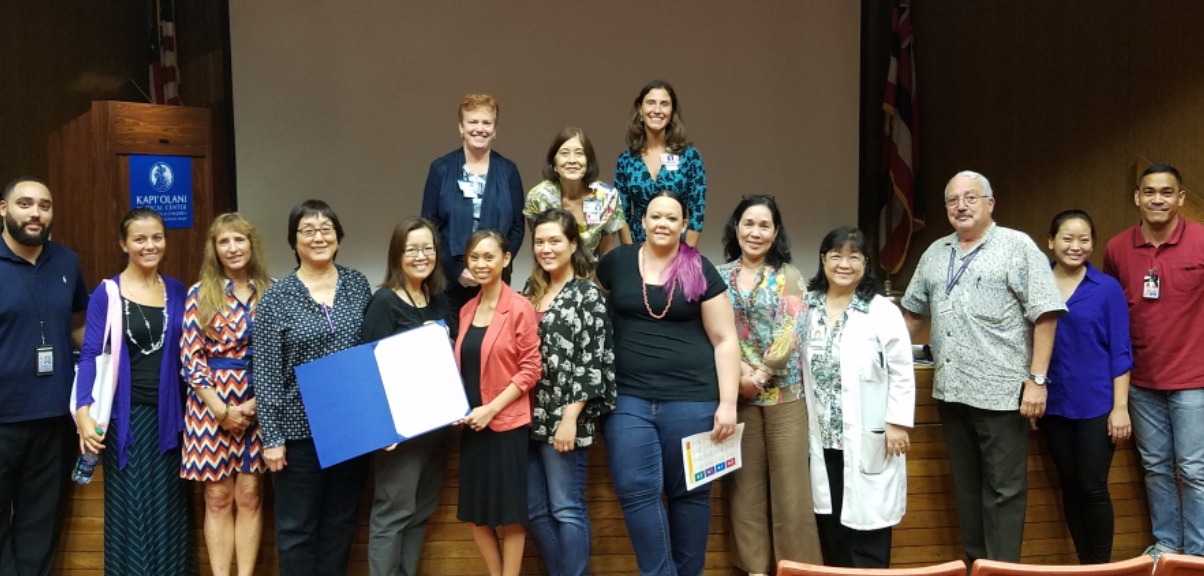 has obtained a Proclamation signed by Governor David Ige and Lt. Governor Shan Tsutsui proclaiming October as Safe Sleep Awareness Month. For more information on safe sleep practices speak to your pediatrician or contact the Parent Line.